Support
Creating Seasons Effect For Your Store
Apps
Holiday seasons are always the best excuse for shopping. Now you can surprise your visitors with seasonal animations and decorations.
That makes your store a pleasant place for them to shop. Season Effects is one of the apps help you to spice up your store for any season. Also, this app is customized for all desktop, mobile and tablet devices; helping you reach even more customers!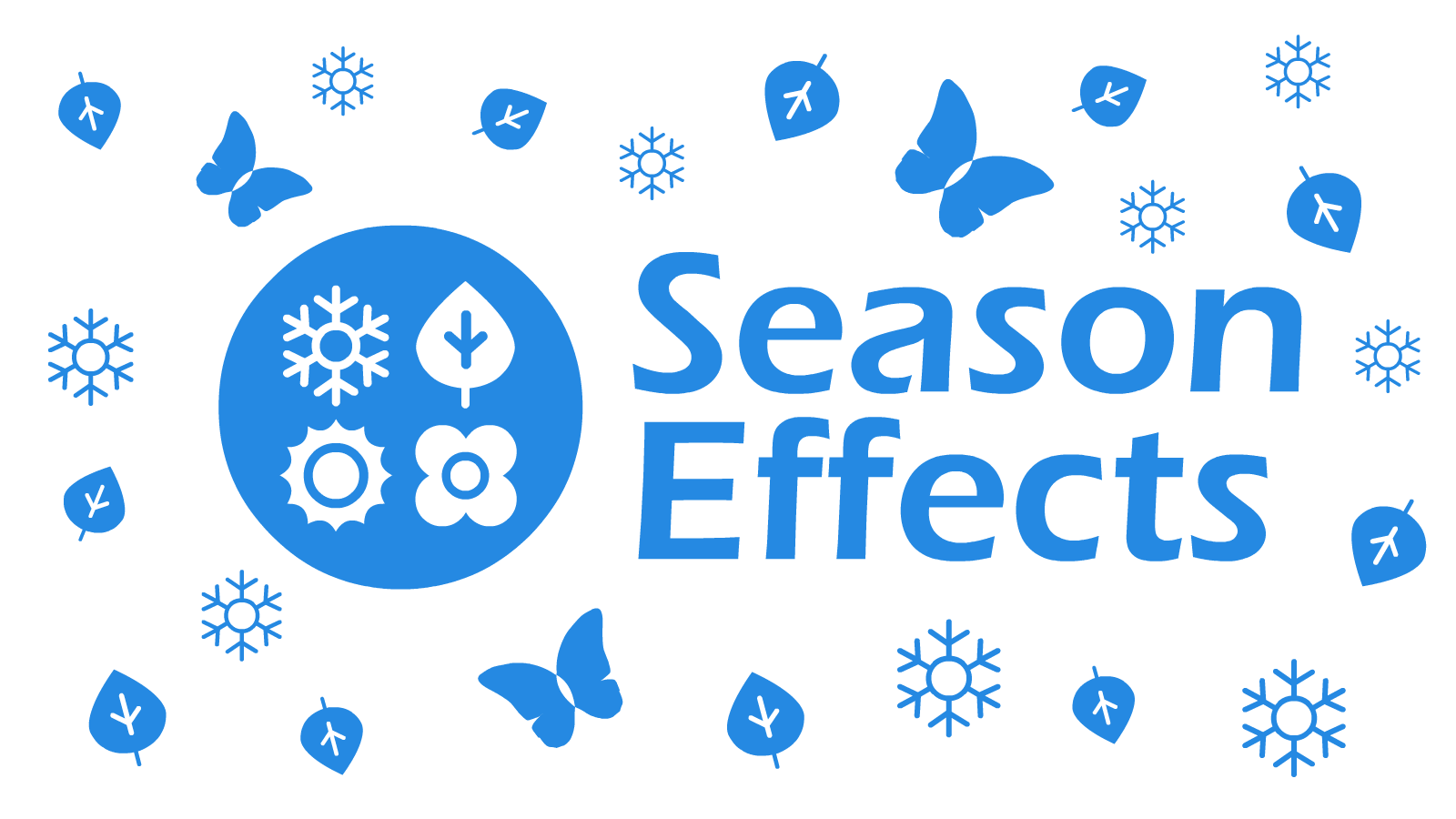 ---
Content
---
How to Install
Go to the Apps Gallery on the admin panel of your Jumpseller store and install the app. Once installed, you will see the following menu: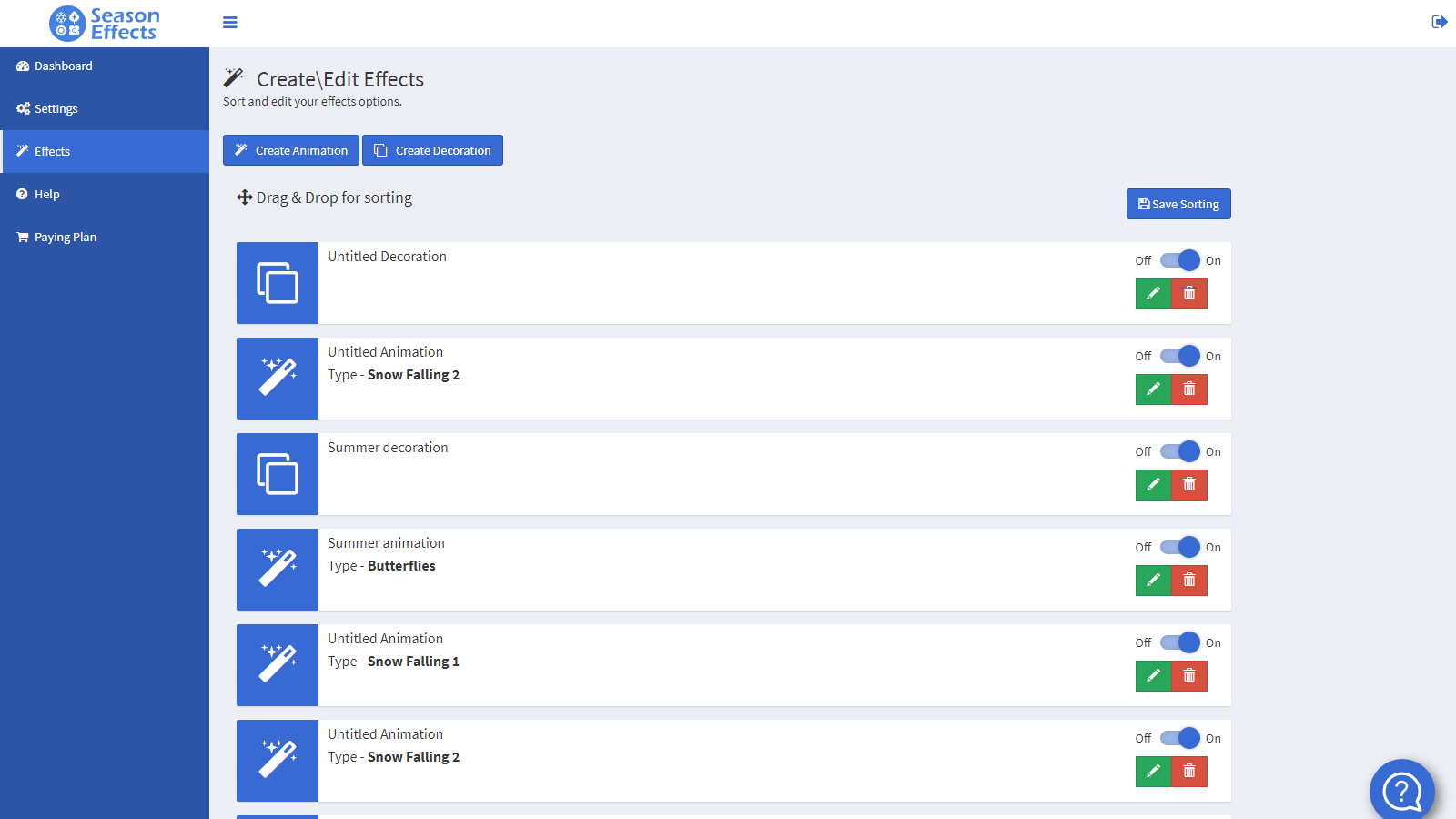 Configure it as per your like, you can customize the seasons effect you want for your store.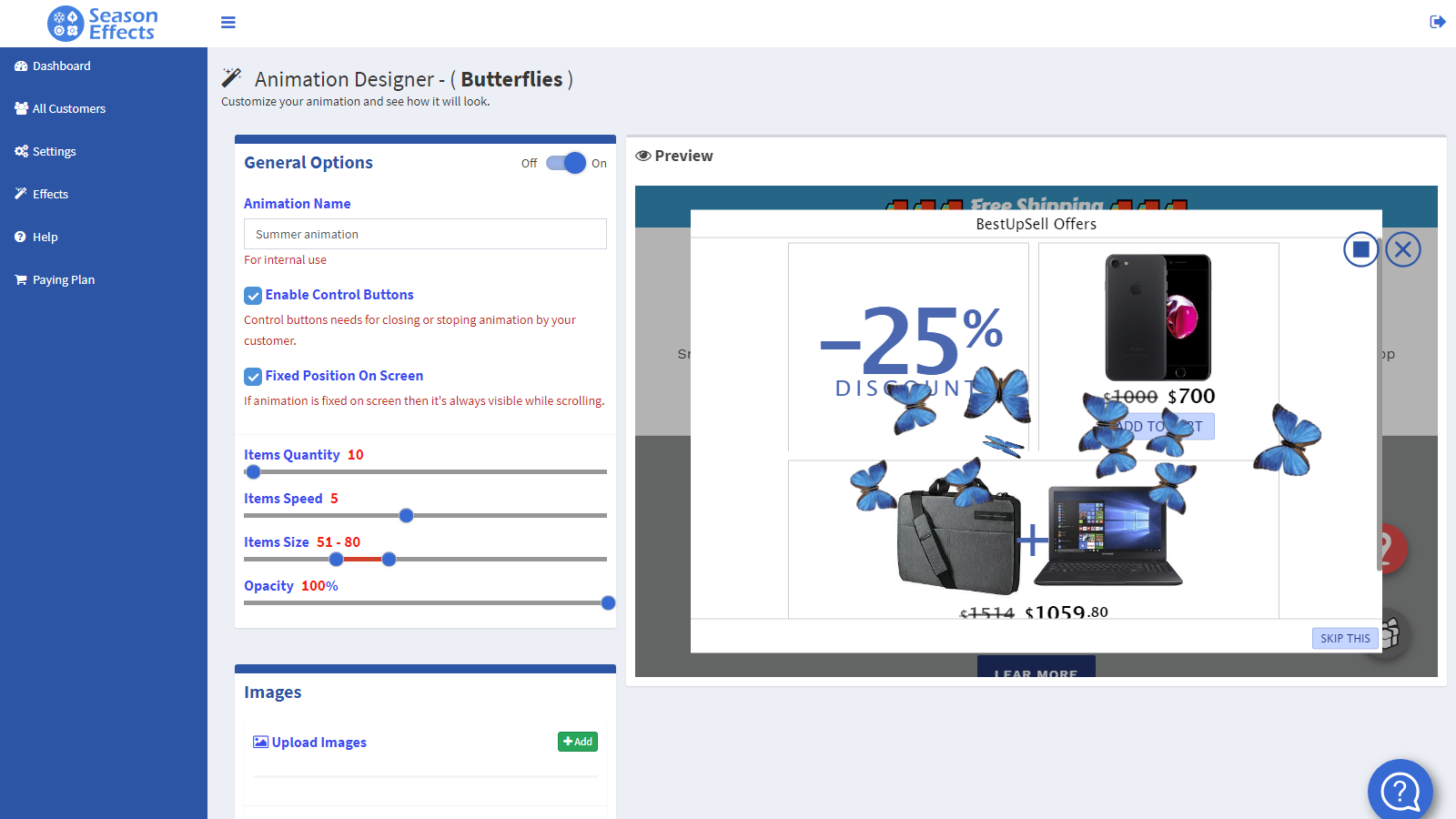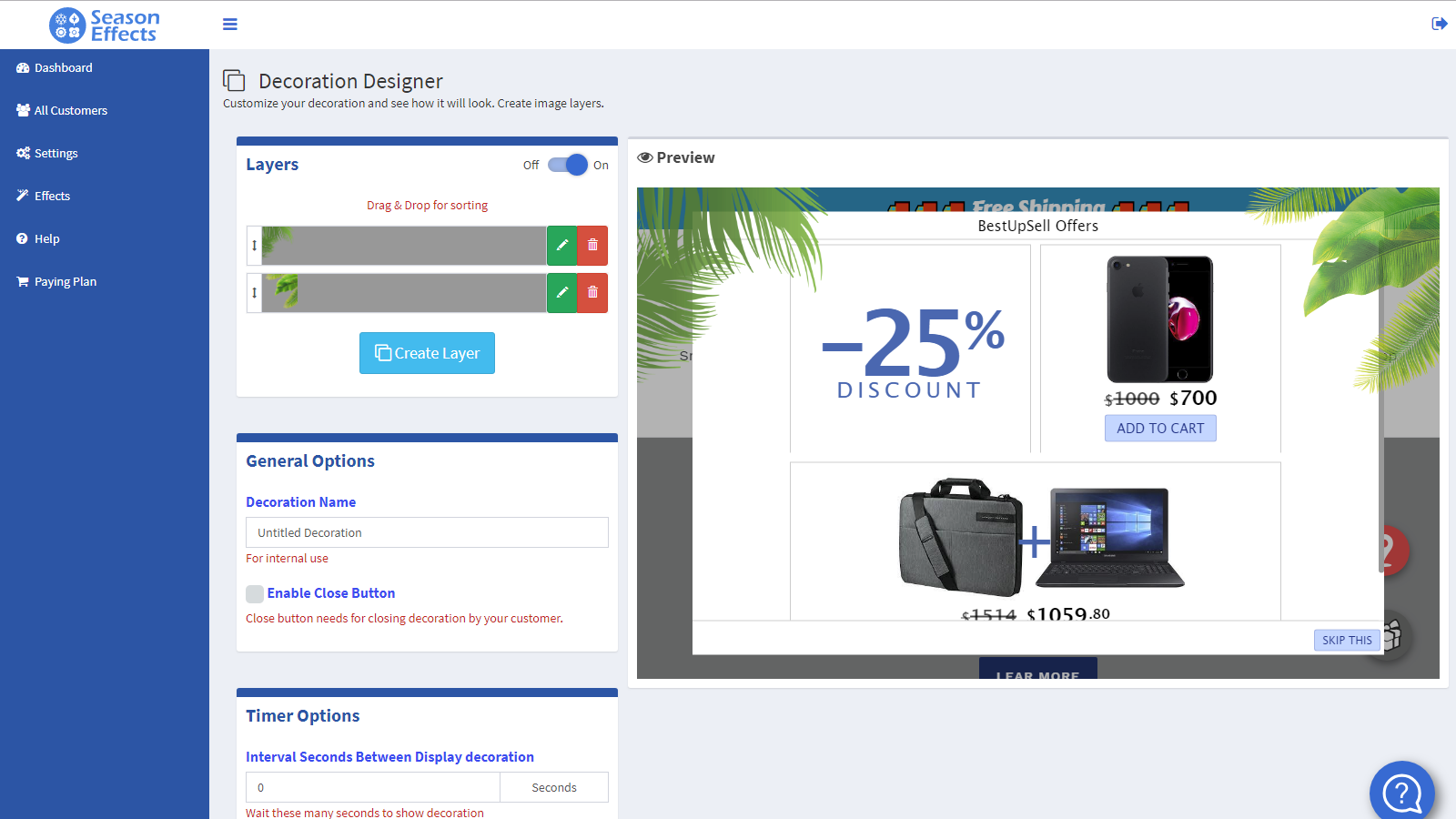 Once you are done, you can click on Save and your effect will be created and turned on. You can go to your store to see how it looks!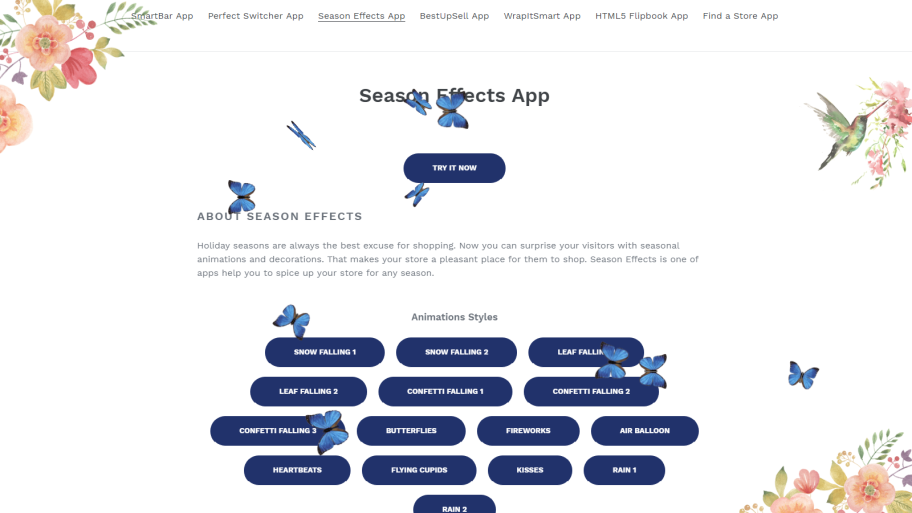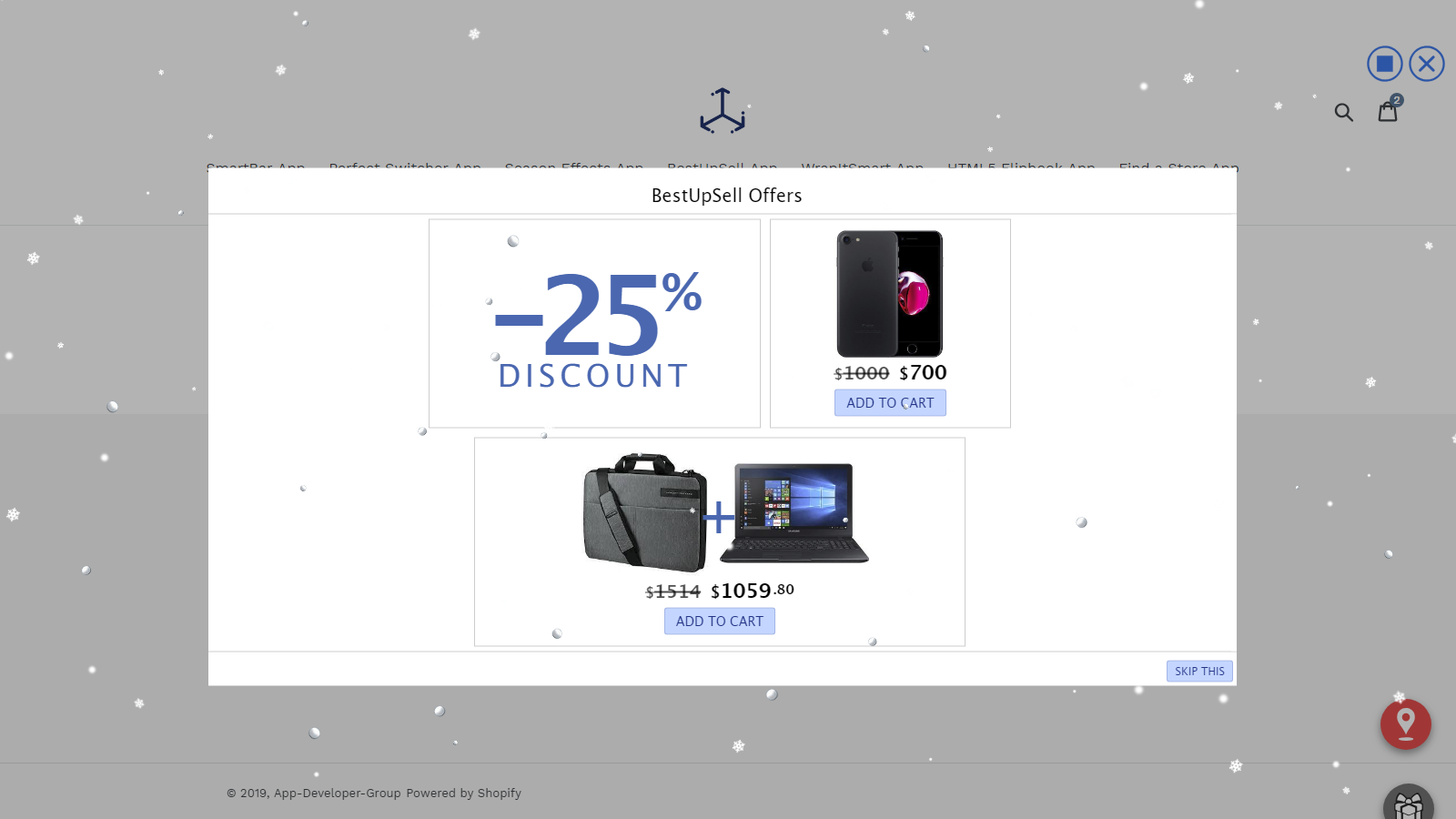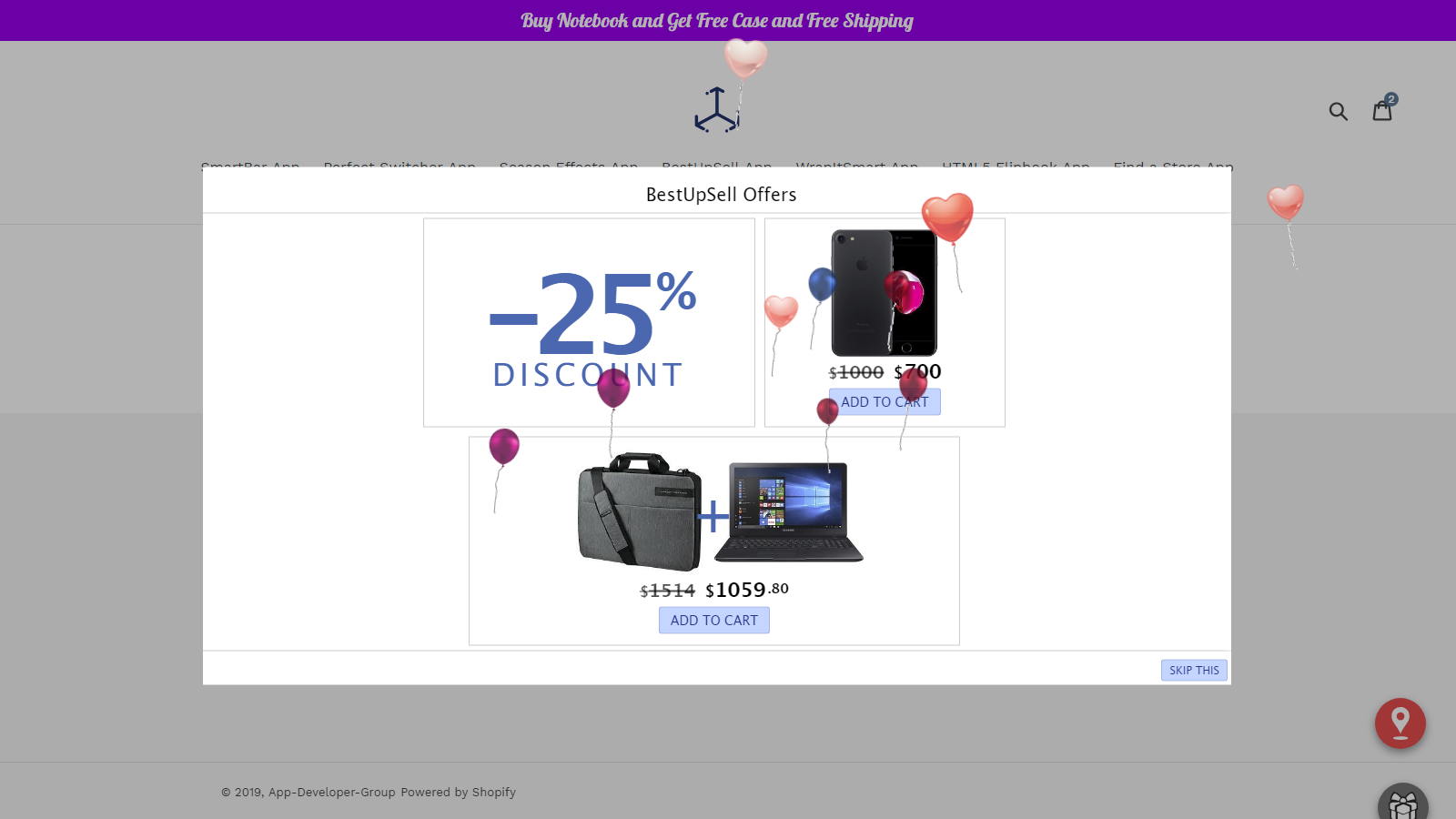 ---
Features
Multiple animations on the page.

Multiple decorations on the page.

2 different snow falling animations for Christmas.

2 different leaf falling animations for the autumn season.

3 different confetti falling animations.

2 different rain falling animations.

Butterflies animation.

Fireworks animation.

Air Balloons animation.

Heartbeats, Flying Cupids & Kisses animations for Valentine's Day.

Air Balloons animation.

Fully customizable animations.

Fully customizable decorations.

Geo Location Targeting.

UTM source Targeting.

Device Targeting.

URL and keywords Targeting.
Important: This app uses your store assets folder to collect your uploaded data (your logos or other images). If you change your store theme then you must re-upload your files.
If you face any issues during or after installation please read through the Frequently Asked Questions.
See Plans.