Use the right payment method for your Online Business.
With technology developing at an unprecedented rate, the way in which we make payments and purchases is also evolving quickly.
Traditional methods of payment like cash-on-delivery are being used less, and although some e-commerce stores still accept bank transfers as a form of payment.
This too is becoming more scarce due to being less reliable than other methods available today.
M-commerce is increasingly preferred and as a result, more payment platforms are adapting their services to offer seamless mobile transfers, mobile banking, contactless and in-app purchasing options.
There are countless ways to make online transactions, but here are a few of the most popular options that are currently being used across the globe.
---
Credit/Debit Cards
Credit and debit cards are still the most commonly used method for payment worldwide.
As every country has their own issuers, it can sometimes be difficult to make purchases internationally as not all cards are accepted in different regions!
Not to mention the difference in transaction fees and conversion fees.
However, digital-only/challenger banks are on the rise and gaining in popularity due to their flexibility, efficiency and ease.
Here are some examples of popular digital banks across different regions around the world: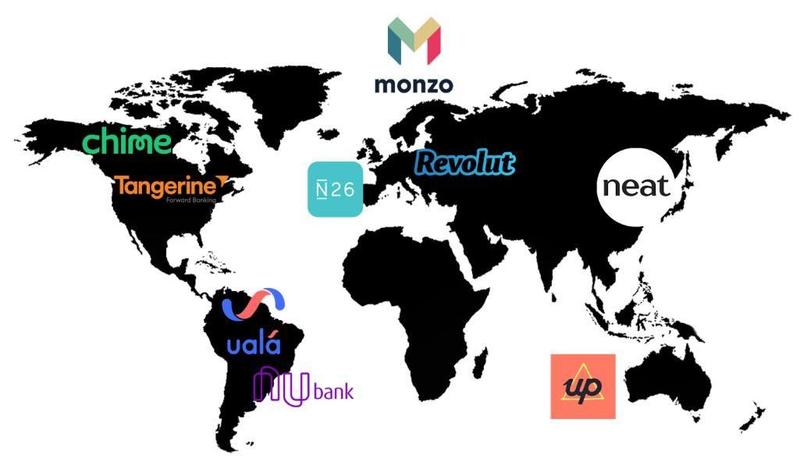 Most challenger banks offer free international transactions with the best conversion rates, cryptocurrency options, increased security with instant spending notifications, budgeting features and are generally an easier experience when transferring money or making payments abroad.
Ruling the market for payment methods in e-commerce are eWallets, and more important to note, their growth has just begun!
---
E-Wallets
E-wallets offer another alternative option to make online purchases, essentially through the use of a prepaid credit account.
Google Pay, Apple Pay, Venmo, M-Pesa and Alipay are some examples of popular companies that offer e-wallets used worldwide.
It is easy to set up an account, and many of these companies now use biometric authentication for increased security as you make a payment or transferring money online, such as a fingerprint or facial/iris recognition.
This method of payment is often preferred as you don't need to enter your credit/debit card details each time you make a payment, so the process is quicker and easier.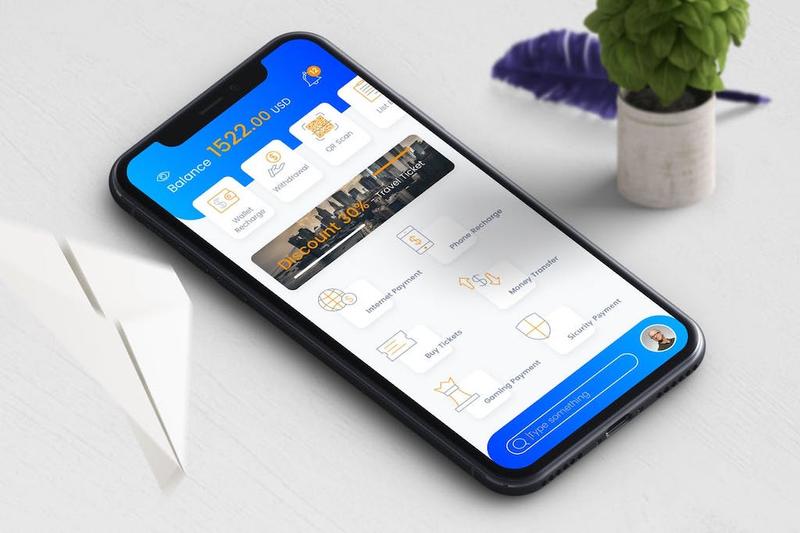 ---
Payment Gateways
When making online payments, there is often the option to use a payment gateway.
This refers to a trusted third-party company that processes the payment, which often provide increased security, speed and efficiency.
Common gateways that are used internationally include Paypal, WePay, Stripe, WorldPay and Dwolla.
Each company varies when it comes to transaction fees, cross-border fees and other monthly fees, so it's good to check which has the best option suited to your specific needs.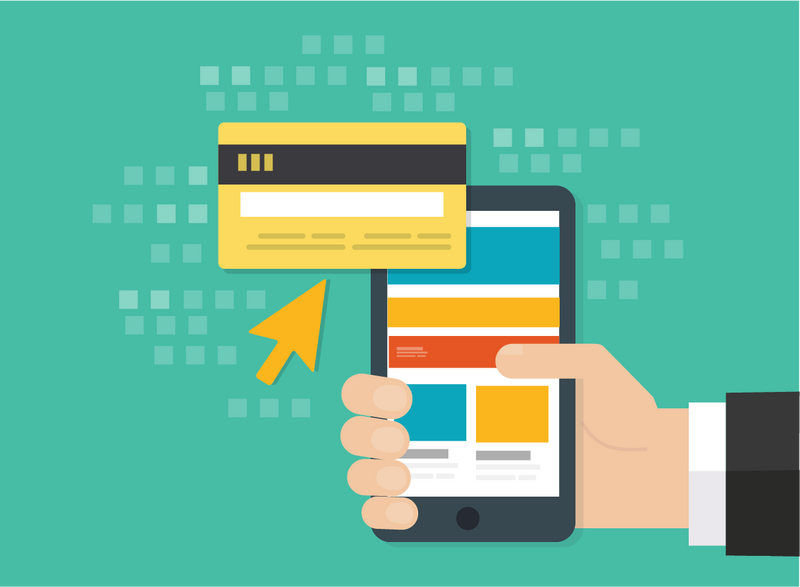 ---
P2P
Peer-to-peer payments allow users to easily transfer money to another person or company without using a third-party.
Platforms such as CirclePay, Facebook Messenger and Zelle offer P2P payments.
Although this payment process is not typically meant for commercial use, some independent sellers in online marketplaces do opt for this option as it is a quick and direct method.
It is important to be extra vigilant when making or agreeing to accept a P2P transfer, and to only use this method with people you know, in order to minimise the risk of fraud.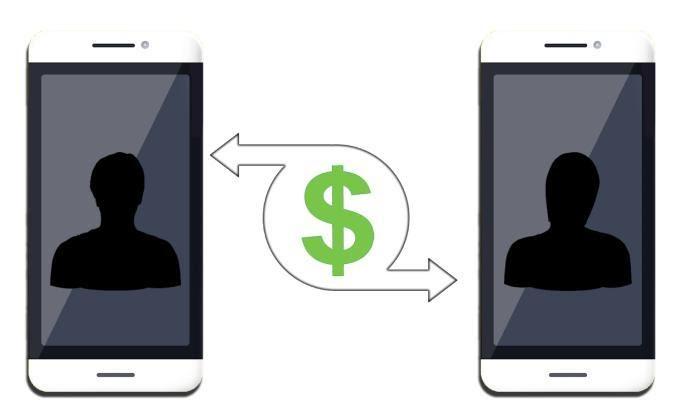 ---
Digital Cryptocurrencies
Cryptocurrencies are slowly being introduced as a mainstream means of making transactions.
Widely used e-wallet and gateway companies like Skrill and Samsung Pay are now accepting cryptocurrencies!
While dedicated platforms such as Coinbase and Bitpay work alongside e-commerce companies to allow customers the option of using cryptocurrencies to make transactions.
Although not every company accepts this payment method yet, the use of blockchain and cryptocurrencies is thought to be the next best step for the evolution of e-commerce.
This is due to speed, convenience, low-cost transactions, as well as a reduction in data storage and handling costs, and finally increased security.
Cryptocurrencies can be used to make purchases and transfer by means of methods previously mentioned, such as through a third-party gateway processor or e-wallet.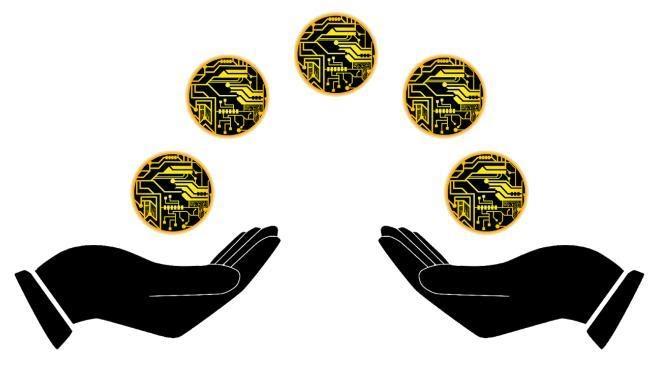 With so many options, it is important to check coverage in your area, what features are on offer, what payment methods your customers most prefer to use, the cost and most importantly the security of the platform you wish to use.