Thinking of creating an online store to sell digital products? You have come to the right place! Jumpseller offers beautiful stores with a wide range of features and a dedicated support team to set you on your journey to success.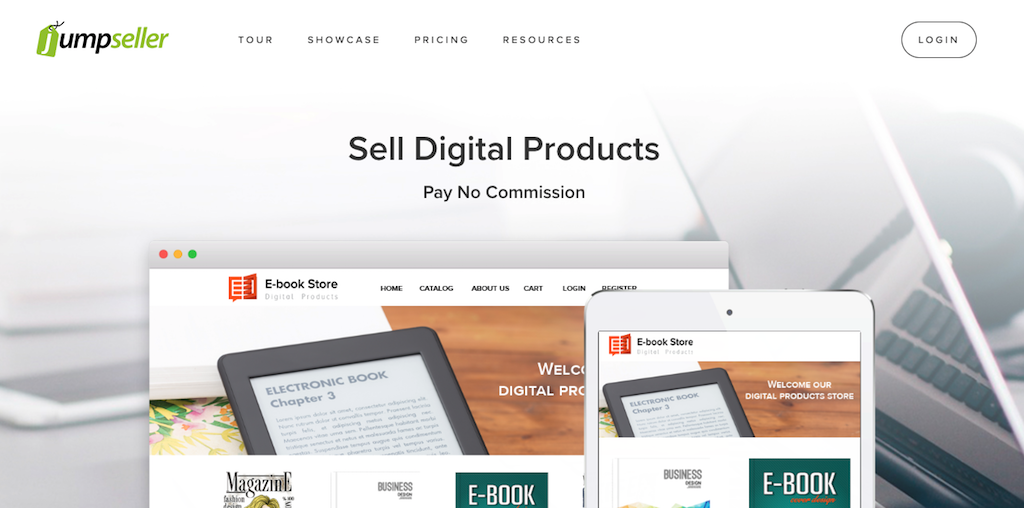 Let's consider an e-book as the digital product we want to sell, complete the following steps:
After choosing a category, click the button "Add a Product" at the top of the page. Add the name and description of your product.

Fill in the details of the product (Price, stock, SKU, brand and status) and insert the shipping weight (which would be 0 KG).

At the "Product attachments" section, you must mark the "Digital or Virtual Products" checkbox in order to create an authenticated URL. Here you can upload files.

You can add an image to the product at the left of your screen.
Once you are done, save the changes. Now the products are online and customers will be able to buy and download with your link.
---
Buyers view
After the customer has made a purchase, they have 2 ways to download the product:
Success page: This is the landing page immediately after the purchase. The product can be downloaded here.


E-mail: After the order has been placed and paid, an e-mail is sent with a download link included.
---
Security
Full control over your product, set a maximum number of downloads and to have a maximum of days that your customers can download it! To change/set these settings, go to "settings" in the left panel and choose the sub tab "checkout". Here you can both change the expiration date and the maximum number of download attempts.

If you have any further questions you can always contact us.