Support
How to upload a product
Brief overview of how you can add a new product to your store
How does Wheelio work?
The logic behind Wheelio is really simple. Gamification is the key to getting the users more relaxed and more likely to engage with pop-ups. When a visitor is confronted with an ordinary pop-up window, he doesn't feel like he really won something or that he has a chance to win something in return for his email. When a visitor is confronted with Wheelio, he feels like there is genuine chance that he could win big, so the perception of the coupon is multiplied and the value of the coupon skyrockets.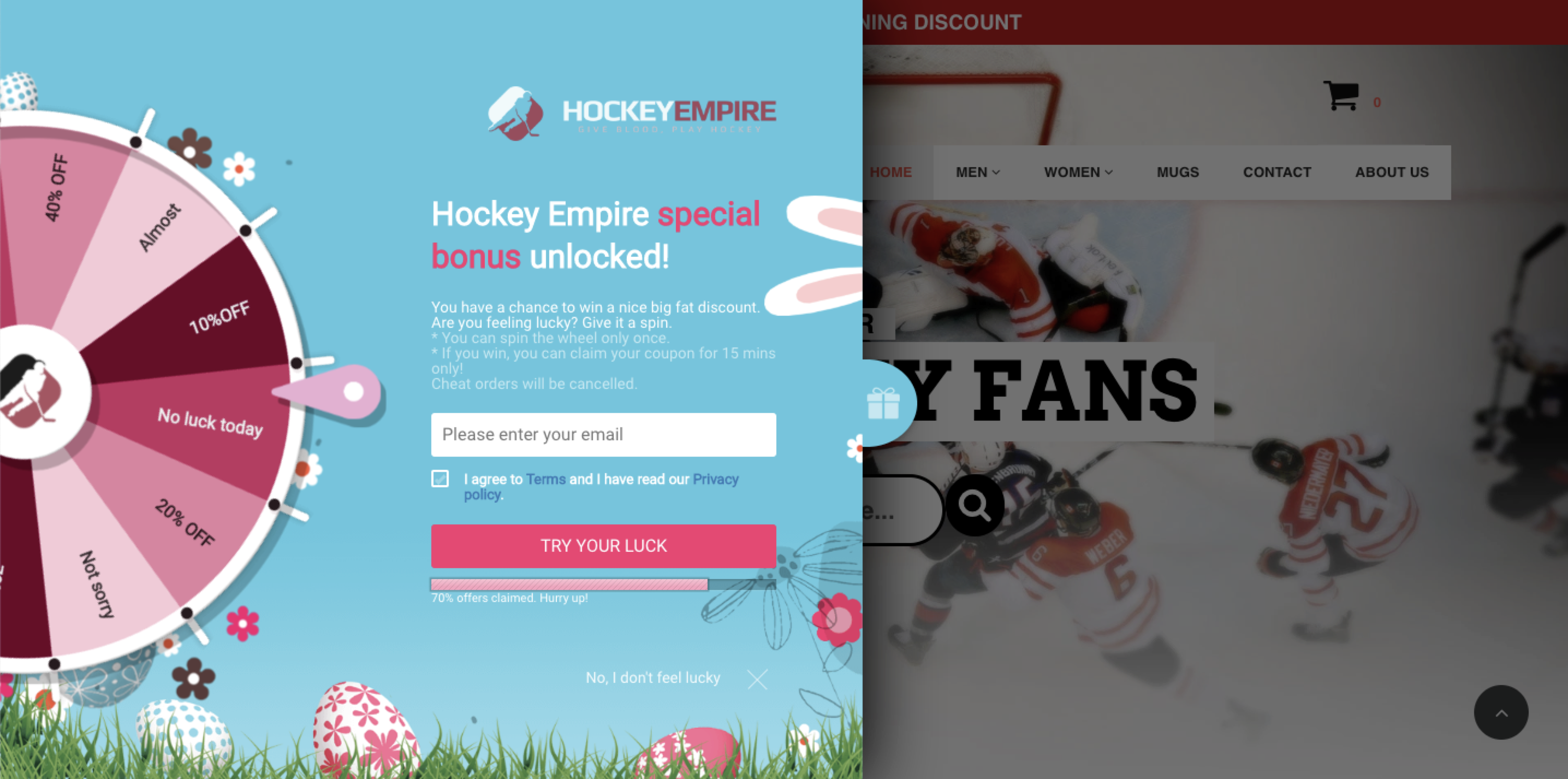 Because acquisition of users is expensive and getting more expensive by the day. It doesn't matter if you use Google Adwords, Facebook or any other ads channel you pay for a user to visit your site. Your end goal is not the visit, but an actual purchase. And if your end goal doesn't happen in the first visit, you are throwing your money away.
---
How to install Wheelio and Friends in Jumpseller
First you have to create an account at https://wheelioapp-wheeliostaging.azurewebsites.net/.
Once you're registered, you can create a new campaign. Configure it so it matches your store.
Go to your dashboard and click on Setup Instructions. There you can find Jumpseller tab, which contains a code snippet.
Go to your Jumpseller Admin Panel and click on Themes > Code Editor. There you will find a Layout tab.

Go to the bottom of the page and paste our code snippet just before and tags like shown in the image below:

Thats it. Wheelio and Friends will now appear on your store.