Using Wizar With Your Store
On this page
Wizar converts your existing store into an Augmented Reality (AR) enabled store. Increase engagement, conversions and decrease product returns. Get started in seconds. No coding required.
---
Configure the Wizar App
Step 1. Open the Wizar app from your Jumpseller dashboard.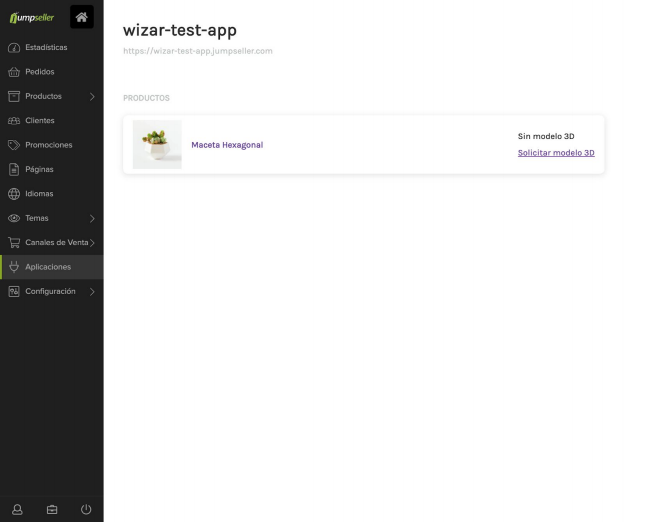 Step 2. Request a 3D model for your products and we'll create it for you. Or upload your own 3D model if you have one.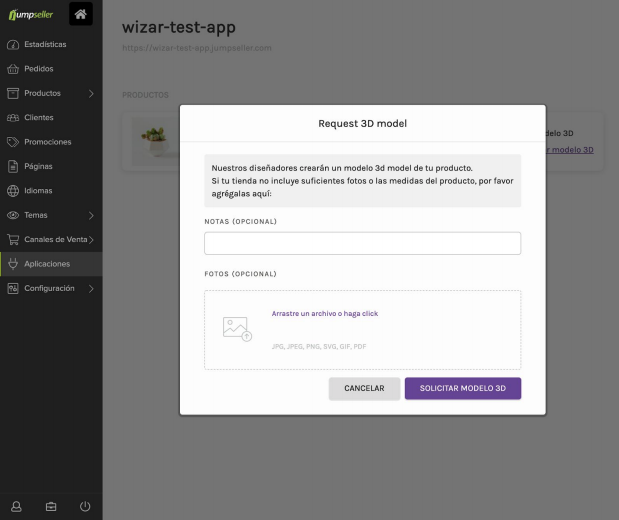 Step 3. Our designers use the images and specifications to design a real life 3D model for your product. Review the model and when you are satisfied, activate it.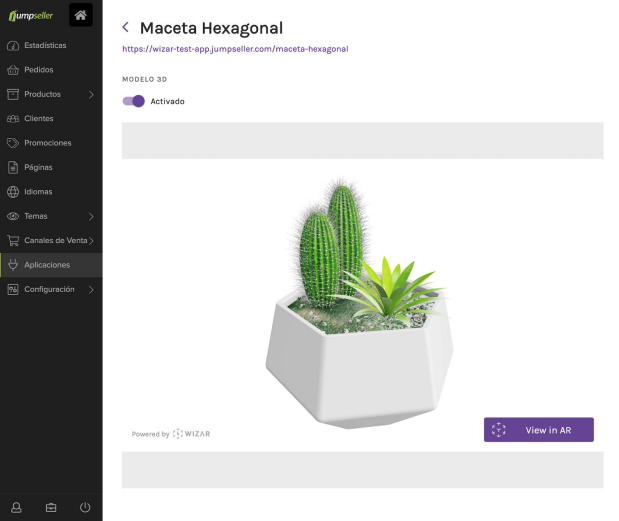 Step 4. Wizar automatically adds a button to view your product in Augmented Reality.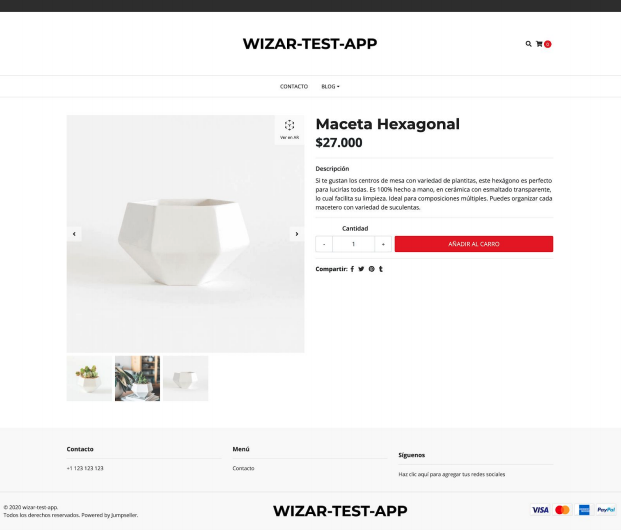 By default, Wizar adds a 'View in AR' button on top-right of the image gallery (as shown in the image above). Clicking this buttons lets your users view the product in Augmented Reality.
If you want to customize 'View in AR' button, just add a button or link with the class wizar-ar-button in your product page

If you want the 'View in AR' button to show up in a specific container in the product page, just add an element with ID, wizar-ar-viewer
If you need further help with the installation, email us at info@wizar.co
---
For up-to-date information on the status of our system and all its services, please visit status.jumpseller.com. You can also subscribe to receive notifications about any updates or maintenance work on the site.