Do you need custom design fixes?
Do you want to add a slideshow, change the background color of your store and our tutorials are too advanced for you? Don't worry! Leave it for us!.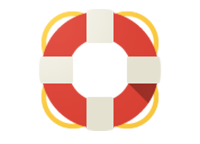 You need help with design
Do you want to do some changes at your store, outperform your competition but you don't know about HTML or CSS? We can help you!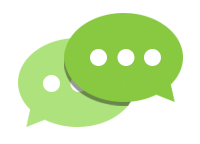 We assign you a designer
One of our designers will contact with you, to know more about your requirements and start performing thoses changes at your store.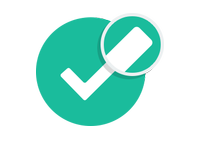 Your wishes are my commands
Our designer will be in close contact with you. When he completes his changes he will notify you so you can review them together and confirm they work as intended.
Jump Design
Maximum of 10 hours of Design Services per Store
25€/Hour
Buy Now
What changes are possible?
Only small and simple changes allowing you to distinguish yourself from your competition.
Add a Slideshow
We modify the size, the position where it appers and the images being displayed at your slideshow, either if they are product imges or others.
Change the Background Color or Image
Add an background image to the your store and do the apropriate changes ensuring the website readability.
Add Banners
We can add how many banners you like (but we won't design them). You deliver the banners to us and specify their position and we will do that for you.
Add an Online Chat.
To be able to directly chat with your customers you just need an Olark account, or from any other online chat service, and leave the rest to us.
Change typographies & Colors
If you don't feel the current typography at your store, does not correctly represets your company, we will help you find the most suitable for you.
Position Store's Elements
This is great for you to change the position of elements or simply hide them. Just let us know and we will take care of it.
What changes are not included?
Not all changes are considered. We only consider small changes, fixes or improvements to existing themes.
Creating a Custom Theme
Creating a custom theme for your store is a long and complex process but provides your online business a strong & unique identity. If this is what you are searching for we recommend you contact an experienced Web Designer.
Logo Creation
A logo should be capable of expressing the core values of your company. This works tends to be very time intensive and the quality of the results vary and are difficult to assess. If you don't have a company logo, hire a designer to work directly with you.
Integrate with an External Service
Integrating with your favorite Invoicing or stock management system can dramatically increase the efficiency of running your store. But estimating and developing this integrations are always very complex. Contact us so we can find a solution.
Adding Products
Manually adding Products to your store is a key responsability of the store owner. It is really easy to upload a new product. If you want to import more than 500 products try our automatic import tool. We can help you with that.
Imaging Retouching
The result of retouching a photograph or image is dificult to qualify and the effort is also difficult to quantify. To execute image editing contact a designer.
Face to Face meetings
These type of changes should be simple to do and easy enough to explain. We can schedule meetings via telephone or Skype for better clarification.
If you need to to any of this changes, contact one of our recommended web design professionals.
Jump Design
Only on Plus, Pro or Premium plans.
Maximum of 10 hours per store
Minimum of 3 hours per project
Done by Jumpseller's designers
Direct contact via Phone or Skype