With the rise of subscription services and monthly billing cycles, recurring revenue models are becoming more and more popular in the marketplace. For someone running an online store, a recurring revenue model can mean higher sales, less long-term operational and management costs, and a significant reduction in cost-per-acquisition.
If you're looking for new methods for gaining more business, recurring revenue might be a worthwhile option. Let's take a look at some of the pros and cons of a recurring revenue business model below.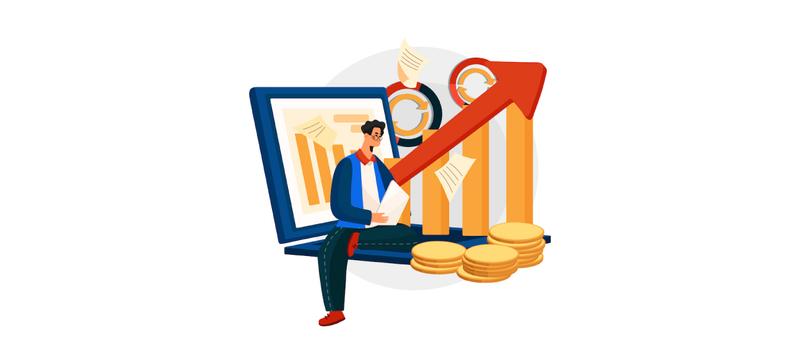 ---
What is a Recurring Revenue Business Model?
Many digital storefronts' revenue models are based on one-time purchases.
These are single payments made by a customer for a specific good or service, like a stuffed toy or a document translation. The relationship between the customer and the vendor usually does not extend beyond the single sale.
To have a recurring revenue model, you need to have repeat purchases and customers. Vendors provide access to products or services in exchange for a subscription, a regularly-scheduled, recurring cost. Think Spotify, iCloud, or Adobe software.
There are many forms of recurring revenue: memberships, contracts, subscriptions. The list is endless! With recurring revenue, one benefit is that business owners can predict their future income more accurately. Imagine knowing exactly what your customers are going to spend each month!
Let's take a look at a few of the most popular recurring revenue business models.
---
What are the Most Popular Recurring Revenue Business Models?
There are many recurring revenue models that may suit your business and your needs. There are plenty of examples, so it is likely that you will find something that will work for your company.
Subscriptions
In most cases, subscriptions have an end date. You may want to integrate subscriptions into your business if you are selling goods or access to certain platforms. Usually, at the end of the subscription, previous subscribers can choose to renew or cancel.
In addition, there are also auto-renewal subscriptions, like Neil Patel's UberSuggest, which provide monthly access to a platform until a user cancels their subscription. LinkedIn Learning, Spotify, and Netflix are all examples of auto-renewal subscriptions.
Consider product subscriptions as well. These are for people who have repeat purchasing habits, like socks, underwear, or even bottled liquor.
Contracts
In most cases, contracts include phone plans, internet plans, and other fixed contracts. Usually, after the contract is up, the services are kept under similar conditions with a monthly contract in place until the monthly services are updated or changed.
Contracts lock the customer in until the contract period ends — if they want to cancel early, they must pay a fee. Due to their more permanent nature, contracts help companies predict their future revenue more accurately.
Sunk Consumables
Sunk consumables refer to the products which require further investment after the initial purchase. Nespresso, Brita, and Gilette are prime examples of these sunk consumables.
These models are similar to the subscription-based models, in that customers must continue to purchase items. For example, you need Nespresso pods for your Nespresso machine, if you wish to continue using the product. These recurring revenue models generally create lifetime customers.
Retainers
Not always for product-oriented vendors, this concept applies to offered and provided services. With a retainer, your business can generate a guaranteed income. But what is a retainer?
Essentially, for a recurring monthly fee, your clients will receive a certain deliverable: worked hours, projects completed, or consulting fees.
Graphic Designer
If you have some graphic design skills, consider monetizing them by creating prints, web graphics, or even provide services to companies and agencies. To sell even more, make sure you set up an online store for physical and digital goods.
Memberships
Memberships offer opportunities for community, content, and coaching/consulting. When a member joins, they pay a fee that may be recurring, or one-time.
Freemium
Freemium is becoming more and more popular as a recurring revenue model. This model provides access to the product or service for free, but additional features or functions are only made available for an added cost.
Think of Spotify Free versus Spotify Premium, or some of the ubiquitous mobile games on your phone's App Store.
Hybrid Models
If your company is looking to combine two or more of the revenue models mentioned above, you're looking at a hybrid billing model.
There are companies like MeUndies, where you can purchase underwear monthly via a subscription service, but there are also one-time purchases available.
---
Pros and Cons of Recurring Revenue Models
There are many benefits to recurring revenue; however, there are some challenges that come along with shifting to a new method of doing business. We'll take a closer look at some of the pros and cons of recurring revenue models below.
Recurring Revenue Pros
Consistent Revenue
A recurring revenue model can bring a sense of stability to predicting your revenue. A more regular influx of money can mean all the difference for your future investments.
Deeper Loyalty
If a customer is a frequent buyer and a long-term customer, you can assume that this customer sees you as an organization that solves a certain pain-point they have.
Once your customer is a long-term buyer, it's even harder for them to switch to a competitor! Recurring models can help you prevent these customers from having to make time-consuming repeat purchases, and lock them in.
Growth Benefits
With a solid foundation set for predicting your regular cash flow, and your customers fiercely loyal to your services or products, you're established as a company that can think outside the box.
More specifically, you can roll out new products, programs, or services with a warm audience. If you know the recurring revenue model is working, you can even shift your focus from this product to completely new ones!
Recurring Revenue Cons
Higher Customer Expectations
With a long-term relationship, comes all the baggage. Your returning, loyal customers will demand your resources, and they deserve it. As with any business model, make sure you are always able to meet their expectations or make plans if you won't be able to deliver.
Complex Revenue Tracking
If your recurring revenue is established, you might be managing hundreds of billing accounts, all in different phases of their subscription cycle. This is different from single-purchases!
You need to account for new factors, like length of contract, rate of churn, and any other metrics that help you understand your revenue better.
Inflexible Pricing
Recurring revenue can make updating your pricing more difficult. If you suddenly change pricing on a membership or a retainer, your customers might raise their eyebrows and wonder why there is an augmentation in the first place.
Remember: when you change your pricing, you're not just changing a single price, but all monthly charges.
---
Switching Your Company to Recurring Revenue
If you think recurring revenue might be the right move for your business and you're stuck in a one-time revenue model, let's take a look at how to change or hybridize your revenue strategy.
First, create some recurring revenue offerings. After looking over the models above, which recurring revenue model makes most sense for you? Ask yourself the following questions:
Which price points will your customers adopt and drive up their lifetime value?

Are all customers required to move to recurring revenue, or is it an add-on?

When will the new pricing structure be integrated?
There are even many apps and services that can help you integrate this plan into your current online store, like POWR, for example.
Second, set your sales goals. Similarly to how you have current sales goals, you need to create new goals for your recurring revenue metrics.
These goals will help you track your progress and your revenue to see how well your sales are performing.
Third, make sure to schedule the roll out. Put lots of thought into this! You'll need to coordinate with your internal teams, and externally to your customers in a methodical way. Some key milestones include: monthly offerings, internal changes, customer notifications, and marketing and messaging changes.
Finally, consider your customers. After all, they will be affected most by your new changes! They need to budget for these changes, understand if it's still the right fit, as well as ask questions and get support from you during the introduction of the new revenue models.
Additionally, certify that you have a reputable method in place for taking payments from your customers.
---
Get Started with Recurring Revenue Today
Establishing recurring revenue for your company or products is a great method for creating stronger customer relationships and scaling your business or brand.
To make the most of what you already have, sync with your teams and talk about how you could integrate recurring revenue in your business, and which model might make the most sense.
Share this article with your teams, and take our advice. If your process is a success, you'll see the rewards quickly, and continue exceeding your sales goals.
For everything else, let us know! Start selling today.