How does Cash on Delivery work
On this page
Charge your shipments at the destination
Cash on Delivery is a shipping method that allows you to charge the shipment separated from the order total. To the client, instead of a zero shipping amount, it will be shown a message explaining that the shipment will be paid at the destination.
This is a new feature and to use it you may need to install a newer version of your theme or change a couple of lines in your current one. Checkout v2 works seamlessly with this new feature, with no new action required.
1 Add the cash on delivery shipping method to your shipping methods

2 Set the name of the shipping method if you prefer other than the default name

3 Try it on your checkout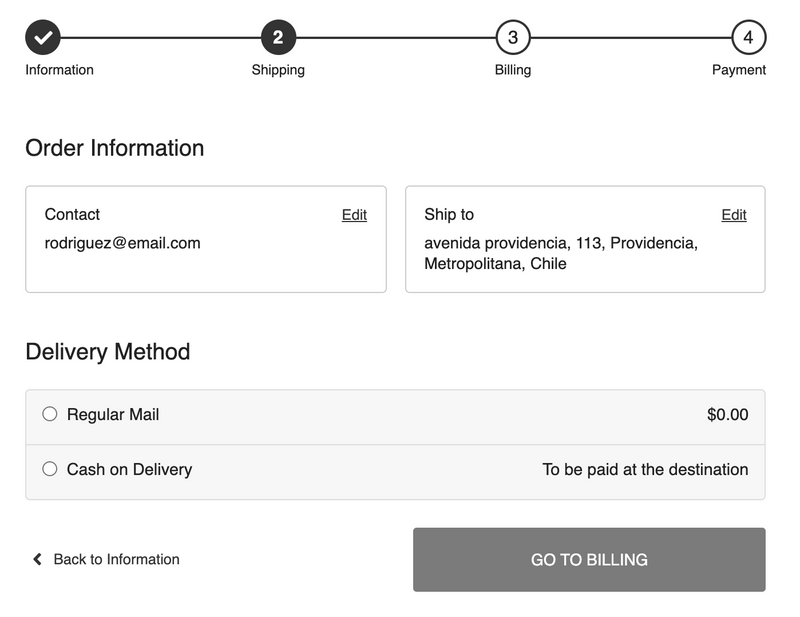 ---
For up-to-date information on the status of our system and all its services, please visit status.jumpseller.com. You can also subscribe to receive notifications about any updates or maintenance work on the site.