Support
Order Fulfillment
Learn about the order fulfillment process with Jumpseller
Prepaid System
To be able to send (label printing) it is necessary that you prepay what you are going to consume, learn about how the prepaid system works with Jumpseller.
---
Content
---
Fulfillment Processs
When running an online store, managing orders is often a tricky process. But at Jumpseller, we make it as simple as possible for you to manage your orders. The whole order process is divided into different stages, and in this article, we will talk about the Fulfillment of manual Shipping Orders.
You can also use our E-mail Markup Guide to get perks like Parcel Delivery and Order Receipt. Your Jumpseller store is already integrated with the schema.org markup for emails. You do not need to do any setup to have this markup on your store emails.
---
FAQ
How does the Expected Arrival process work?
The following figure best explains the Expected Arrival process: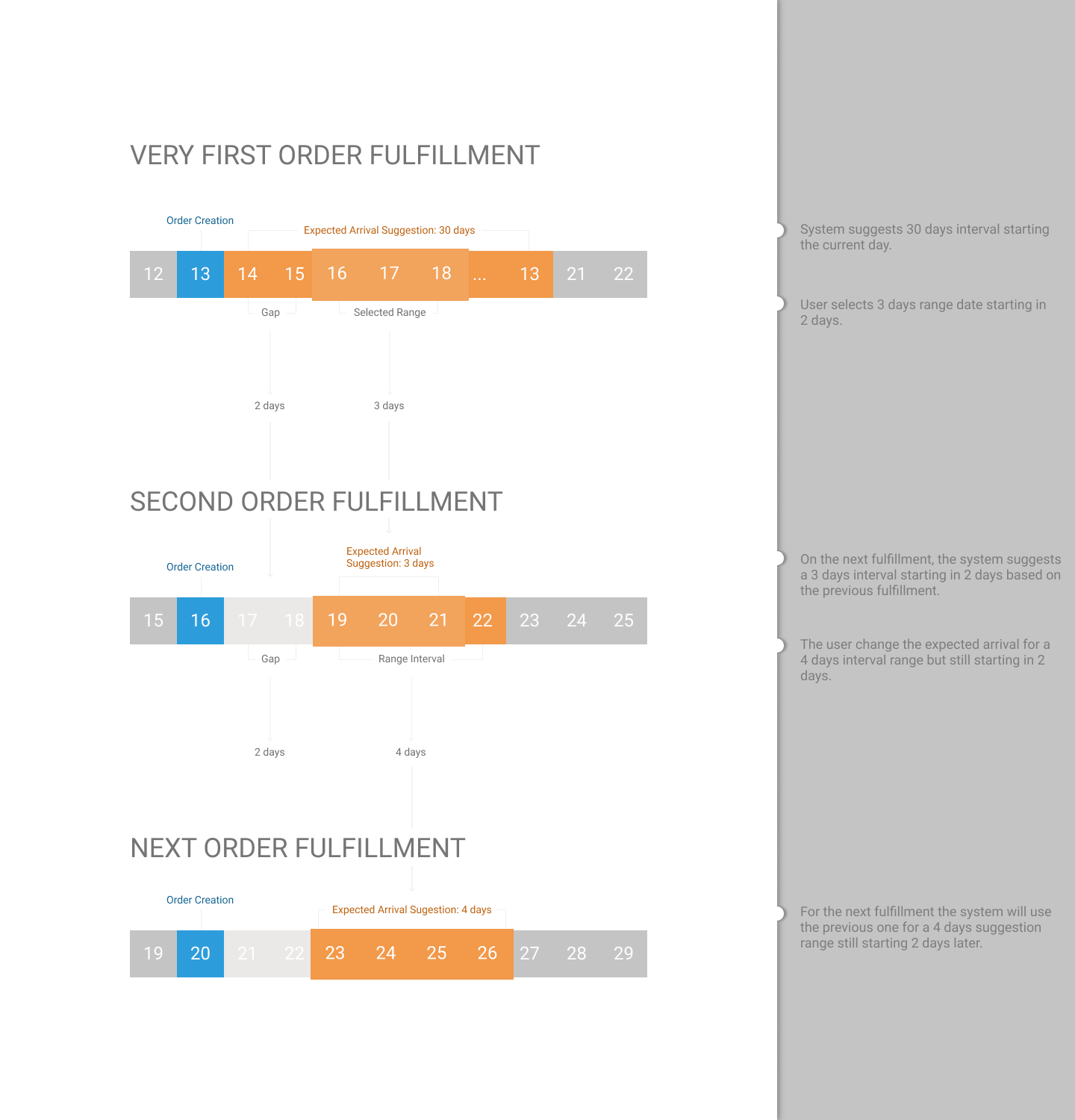 Do I need this? is it necessary?
You don't need this in order to use your Jumpseller store, however, these features will greatly aid you to manage your orders and save time, especially if you ship a considerable amount of orders per day.
Do I have a discount if I use this integration? In all shipping companies? If you use Jumpseller's contract, you will be offered a discount price for your shipments instead of the normal prices. We are working with the companies we have already integrated with to include discounts for all our customers. To find out more about the discount for a particular carrier please contact us at: marketing@jumpseller.com
I don't understand the difference between Fulfillment and Shipping on my admin panel.
Fulfillments are automatic shipments made through the Jumpseller platform, which inform the shipping company your store has packages to be picked up from your store/warehouse and delivered directly to the customer. Shipping is settings for estimating the prices in the checkout page of your store in order to charge the customer upon their purchase.
How can I add my shipping service Fees to the store? Can I import them?
See the "Table Rates" option at: Shipping. Currently, you need to set up these fees manually in your store and cannot import them directly through the interface. Check with our support for more information on this upcoming feature.
I sent a transfer and still I don't have it on my balance. How much time does it take to apply?
It can take 48h to apply the transferred value to your store balance.
Do I get an Invoice for these credits?
Yes, you can download all your invoices on the Subscriptions page.
Do I get an invoice for all shipments made?
Yes, they will be invoiced by Jumpseller.
If you have any questions, please contact us anytime.