If you are already running profitable Facebook campaigns, then it may be time to scale up. This will help you to further cash in on your profits if managed effectively. However, before you do this, you should ensure you have consistent profits and know exactly how much you want to scale up. So what are the best ways to scale up your Facebook ads whilst maintaining a high ROAS?
---
The best ways to scale your Facebook ads whilst maintaining a high ROAS
Know your approach before you start
Upscaling your business isn't without risk. Therefore, it is important to have a developed strategy before you begin the process. Without a strategy, you could spend more but end up losing money due to an uncoordinated approach. You would also struggle to identify where things did go wrong, and how to resolve any issues.
If you do decide to expand your potential audience or use a larger budget, you should have a clear plan on how you are going to do that. This may be knowing what and where you will spend the additional funds or the extent you want to expand your reach by.
Having a clear plan and approach will also help you measure your success as you go. This will allow you to continue to optimize your campaign throughout.
---
Increase the size of your potential audience
One of the most frequently used ways to upscale an ad campaign is to increase the size of the potential audience. This can be accomplished in a couple of ways, all of which include broadening parameters to reach a greater number of people.
One way to reach a wider audience is to expand your location targeting. If you are only advertising locally, then consider increasing your advertising to a state/county level. If you are already doing that, try focusing your targeting at a national level. You can even move from national to international targeting, should your product be easy enough to distribute that far and still be economically viable.
If you do increase the radius of your location targeting, you should consider which areas are the best to target. This will vastly depend on what you are selling, so you should attempt to do some background research on any new markets you aim to advertise to first. Alternatively, you can reach a wider audience by targeting people with similar interests to your current customers. This is known as a lookalike audience. You already know that this type of consumer is likely to be interested in your product. Therefore, they are good targets if you want to expand your business and increase profitability too.
Facebook offers numerous in-depth options that you can target customers with. Education, political compass, career, religious background, gender, and age are just some of the options you can utilize to reach new customers. This wide range of options makes it that little bit easier to find similar customers on Facebook than it would on other platforms.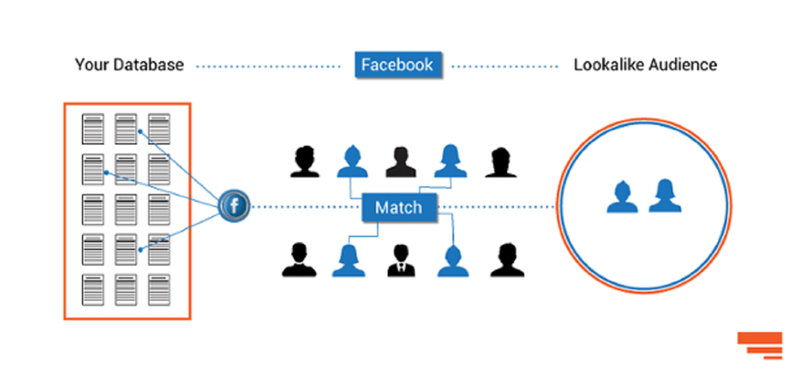 Source: Linear Design
---
Increase your budget incrementally
Increasing your budget is a necessary part of upscaling your campaign. However, it comes with risk. Therefore, it is best to do it incrementally. Gradually increasing your budget allows you to measure your success as you progressively spend more. This evaluation is vital, as at a certain point simply spending more will become ineffective.
A higher advertising budget will ensure you have less competition for ad spots, as a lot of the competition opts for safer, lower spending. However, it is still important to use that additional budget wisely.
When you do increase your budget, you will also have to go through Facebook's 'learning phase'. This is where Facebook's algorithm begins learning how best to approach showing your adverts after the changes you made. In essence, it is the algorithm's way of collecting sufficient data to maximize the effect of your additional spending. It is important to give the algorithm time to work before making further changes, otherwise, you won't get a good idea of the effectiveness of any increases in spend you have made.
---
Make the most of Facebook analytics and start retargeting interested customers
Whilst it is helpful to expand your audience, it is even better to expand but still use refined targeting. This will help you to reach the most interested users and get more value for money.
One of the best ways to find the most interested users is through retargeting. Retargeting is so effective as the target users are already familiar with both your brand or product. They may have engaged with one of your previous advertisements, clicked on a link, or visited your site from another source. They are therefore further along the purchasing path, so it costs much less to convert them.
You can even choose to segment your retargeting campaigns so that you focus the majority of your ad budget on those who abandoned their cart or viewed a product. These users are far more likely to convert than those who simply viewed an advertisement, making them even better use of your funds.
---
Use different ads for different stages of the customer's journey
It is rare that an ad immediately convinces a customer to make a purchase. In most cases, you have to make the customer aware of your brand/product, before slowly winning them over with things like introductory offers and discounts. Because of this, it is important to have ads for each stage of the customers' journey, so potential buyers aren't seeing the same repetitive advertisements over and over again.
If you do decide to upscale your Facebook advertising, this is one of the best ways you can use your additional budget. In later stages of the customer's journey, you can include ads with social proofing in the form of reviews. This will help to generate trust. It is also good to actively interact with your audience, social media engagement tools can make it very easy and effective. Discounts are another great way to get a customer on the hook, as there is suddenly less risk for them to buy from an unfamiliar brand. From a customer's perspective, these features will also feel a little more personal as you tailor ads to each stage of their journey.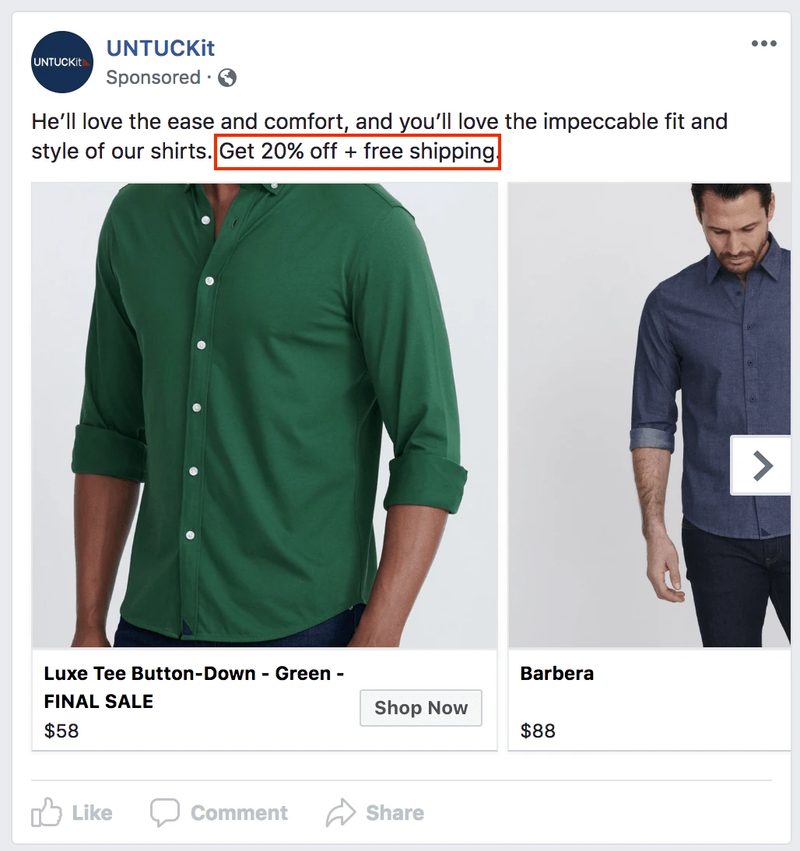 ---
A/B testing to check how effective your changes have been
It's all well and good to upscale your advertising campaigns, but you need to check if the changes you make are having a positive effect. You can do this by conducting A/B testing. Also known as split testing, A/B testing takes your original ad and compares it to another version where you have changed one variable (such as the title or image). This comparison then helps you better understand whether your changes have had a positive or negative effect.
If you are upscaling your campaign, creating ads designed for larger audiences, and paying more, you would expect a positive impact. A/B testing allows you to spot where your increased budget is being used ineffectively, to maximize that positive impact.
Facebook has even taken this a step further, by using its own split test feature to automatically compare two variants of your campaign. When switched on, the split test feature will automatically shift the majority of your ad budget to the most effective campaign, saving your budget when possible.