Learn
How to use Digital Marketing to sell online
Going big with a small marketing budget
Once you figure out what you want to sell and have created an online store ( How to Create a Store ), congratulations! you have taken your first steps on your way to success. The next question is How to go big with a small marketing budget? To make your store visible, get traffic and eventually get conversions. This is where Digital Marketing comes in!
Digital Marketing refers to Marketing through all digital channels such as email, social media, content marketing, mobile networks and search engines.
You do not have to be a marketing expert to be successful in Digital Marketing, what you do need is to be well informed! About your target audience and your product, then you can be strategic in selecting what tools to use and which ones to prioritize.
---
Contents
---
Content Marketing
Content marketing is the process of creating and distributing valuable (high quality) and consistent content relevant to your field to attract and retain a clearly defined audience with the ultimate goal of causing a profitable customer action.
A very good way to get traffic to your website and to move up the Google ranking is through creating your own content. It should start with investigating what the targeted audience is looking for, this does not concern their status in the sales process.
They usually spend some time on research before they make a decision to reach out and buy. That is where they should come across your content to help them decide. In fact, informative content like blogs can do wonders during the initial brand awareness stage. On a longer term, if you create enough high-quality content, you can become an expert in your particular field.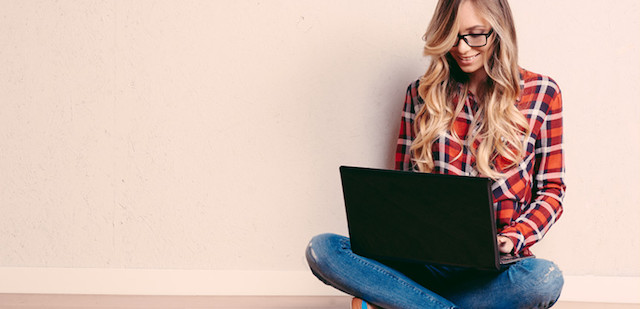 ---
Search Engines
To have a good strategy for using a search engine in your favor is a good way to get traffic. While we have Bing and Yahoo, when it comes to Search Engines, the most important one is Google. It offers a lot of possibilities from ad campaigns, for example, using Google Ads (Google Ads is the most important form of Pay Per Click) can be an efficient way to reach the target audience.
When it comes to Google there are two types of ranking formats that are important to understand, organic and paid. "Organic" is hard to achieve, as it requires you to create your content and build up traffic over a period of time before Google starts to rank your online store higher. Whereas "Paid" is the easier option, however, it can cost a lot if used extensively. It is always best to have a mix of both, but over the long haul, organic is the most important one.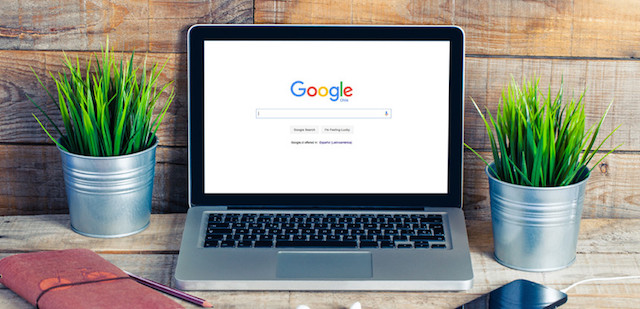 Note: Google Adwords, Bing Ads, and Facebook offer coupons frequently to test their platforms.
---
Search Engine Optimization
Even if you have a beautiful looking and smooth running online store, if it is not visible to your target audience, you will not be selling much! That is where Search Engine Optimization (SEO) comes in. Most people turn to search engines like Google to look for the products and services they desire. But rarely do they go beyond the first couple of pages of the search results.
Hence, it is imperative that you work on ranking higher and higher on these searches. With the help of SEO, you can improve the ranking of your website, giving it a better chance of being visited.
Keep in mind that the results will not be instant and the search engine has to find your store valuable before ranking it well. In the first months of your store, you will usually rank low but over time, by building great content and having links from external websites, your ranking will increase.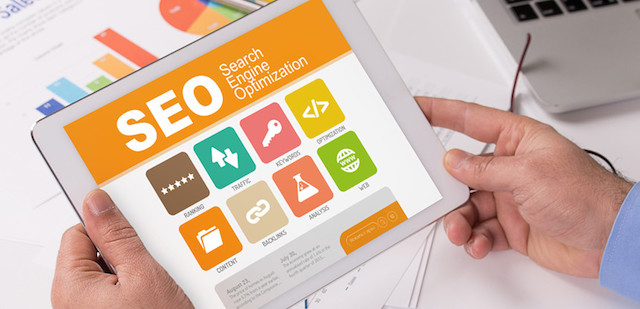 ---
Conversion Rate Optimization
To make a profit, the most important thing is to get conversions! There are different types of conversions, the ideal one, of course, is for visitors to make a purchase. However, there are other goals you can set for visitors to complete on your website, that would later lead to a purchase being completed.
These can be, for example, a visitor signing up for a free trial. subscribing to your newsletter or email updates.
When thinking about optimizing conversion rates you must know the what, where and who. Meaning, what to optimize, where to optimize it and who are you optimizing it for? In order to answer these questions, you must have data.
Collecting data can give you a lot of insight into your audience and you can target them better. One of the most popular methods is to do A/B testing in your store, in order to make your landing page optimized to get better conversions.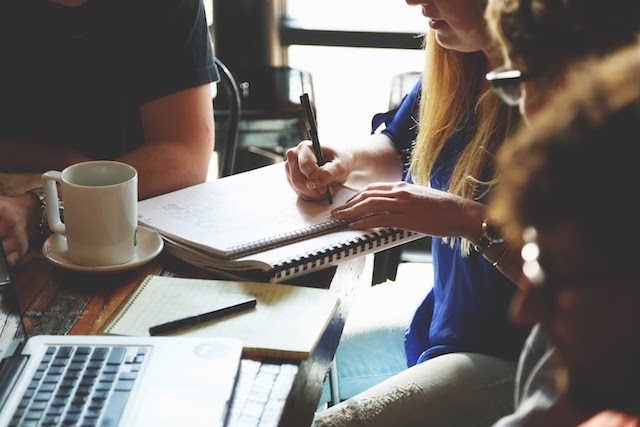 ---
Social Media
It has become one of the most important tools for marketing and advertising. Evidently, when you have a small marketing budget and you are in the initial stages of getting your business going, due to its vast reach and inexpensive offering, social media is the way forward for you. There are many social media platforms today, but the most important ones that you should focus on are the following:
Keep in mind that on social media platforms, competition is fierce! You have to be creative and original to grab the attention of the audience. There are many tools that can be used to create visually attractive and targeted posts.
You can use canva to create your Facebook posts, which is an easy way to make attractive posts. Try to mix it up a little, using gifs, images, and videos. Do not repeat your posts!
When it comes to Facebook, do not forget to target relevant Facebook Groups! If you can find a group which has your product or service being discussed, join in and be a part of it.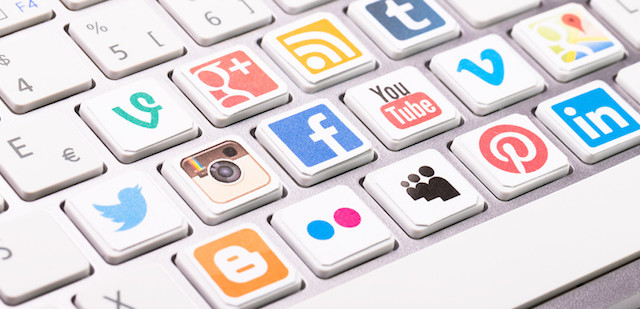 Most important social media tools
Put your ideas into action!
Create your store with the 14-day free trial.
Youtube
Obvious but effective! Youtube is a great way to reach out to potential customers, however, youtube ads are paid and they can charge a lot of money so another way to use Youtube is to create your own channel.
An important point is to focus on quality rather than quantity: instead of having hundreds of videos on your channel try to have like 10 or 15 but with a very high quality.
This will not only get you more views but will help you create a brand image for your company. All your videos should not only have great content, but the editing and presentation should look professional.

---
Other Important Platforms
Often when marketing online people overlook platforms like Reddit and Quora. Platforms like these are a great way to get traffic to your website.
Often in community places like Reddit and Quora, users tend to ask each other questions about all kinds of topics, and no matter what product or service you are selling, more than likely it has been discussed on that forum, making it important to create leads from these discussions.

Participate in relevant discussions, Q&As and whenever possible, add the link to your website. These not only help you with obtaining potential customers, but it also helps to associate the particular product or service with your brand name and lastly, this can be important for Google ranking as well.
You do not even have to worry about spending money, this is free! All you need to do is spend a little time and do some research.

---
Influencer Marketing
An influencer is someone who has a strong presence on social media and uses that to influence audiences. It is similar to celebrity endorsements, the difference being social media influencers, are not usually real celebrities but have a large following/reach.
Companies often use Influencer Marketing Campaigns to boost brand recognition and spread the word about their product/service, leading to potential customers.
The influencer campaign should align with the larger content strategy and image of your company. You need to know the goals you want to achieve from that campaign and keep an eye on the indicators such as Audience reach, Views, Engagement, Increase in followers and Sales etc to follow the progress.
Before you select an influencer, do your research and make sure that he/she is the perfect fit for you. Use a platform like Klear to connect with suitable social influencers. Let the influencer do most of the creative work, as they will know best how to approach their audience.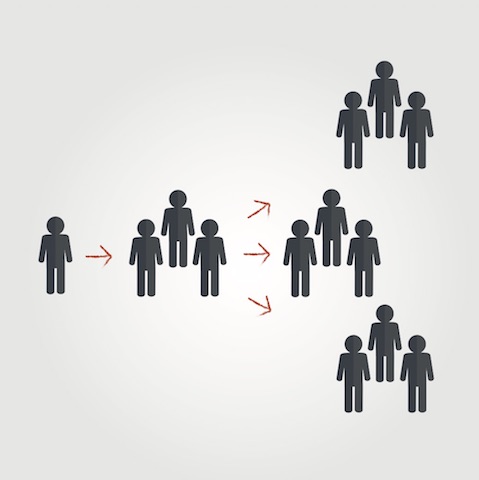 Learn more about the concept of Influencer Marketing.
---
Email Marketing
Next to social media, people are also very active on their email accounts. Email Marketing is one of the most effective marketing strategies you can use. The simplest way to do this is by using "lifecycle emails".
This is an automated technique that starts right after the customer has performed an action towards you. For example, if they signed up for the newsletter, just did a purchase or did not finish the purchase yet, sending (automated) emails will inform them of further promotions, give them an overview of the order details or remind the customer to finish the buying process.
Try configuring your emails with schema.org markup, with this Email Markup, you get to have richer emails with better information and presentation. It allows users to make direct interactions, to take action or view information without even having to open the email and search for the content within.
Mailchimp, Marketo, Sendgrid and Hubspot are some examples of automated email tools.
---
Backlinks and Inbound Marketing
This strategy focuses on enabling your target audience to find you and get to your online store based on the content they are getting from a source other than your online store or even search engines. How is this done? First, you have to find relevant external sources of high quality that you can use to redirect users to come to your online store. Some of these popular sources include:
Blogs and articles

Webinars

Demonstration Videos

Infographics

Podcasts
A good way to do this is to start guest posting on popular platforms within your niche. So when people come across a particular article, video or podcast etc, and somewhere in there, you have a link strategically placed, they will most likely visit your online store.
If you have a physical store to go with your online store, bridge them together! With tools like Magik Book, you can use In-Store Technology to drive your online sales. This connects your retail channels and increases your chances of making conversions.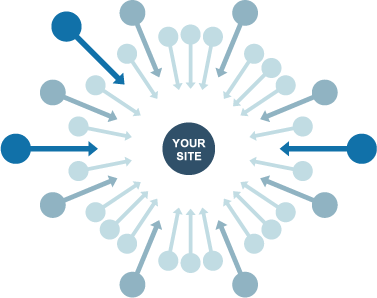 ---
Affiliates
Another method to get some traffic and possible conversions is through affiliate marketing. It is quite simple: your store/product/service is recommended by another 3rd party and if that particular visitor makes a purchase, the recommender gets a reward.
There are many ways to create an affiliate program, using a unique affiliate code to refer traffic to the target site, text-links, banners etc, through which only the code has to be copied and placed on the partner/affiliate website to start referring traffic.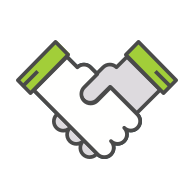 ---
Mobile Marketing
In the future, it is predicted that mobile marketing will outgrow desktop marketing outlets. In order to reach the target audience on their smartphones, tablets, and/or other mobile devices, you need to devise a clear strategy and lay out what of these tools you will use:
Websites

E-mail

SMS

Social Media

Apps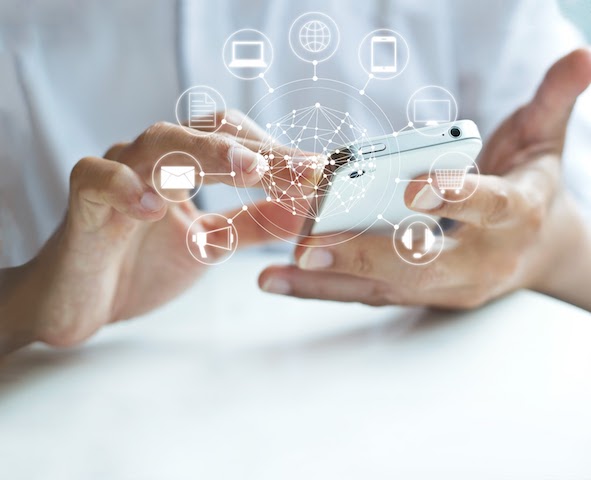 ---
Selecting Tools to Prioritise
It can be hard to use all the tools described above and run paralel campaigns, which is why there should be research put into figuring out a) who are the ideal customers? b) where are they? once you have an answer for these two questions you will be in a better position to judge which channels you should prioritize, the ones that give a sizeable return and which are not worth your time and effort.
To make this research, it is a good idea to create a buyer persona. A buyer persona basically helps you to create an accurate profile of your ideal customer.