There are thousands of tools to manage social networks and they will continue to appear, as networks are becoming increasingly complex and relevant for companies.
Two main points are the key devising and implementing a successful social media strategy: First, they will improve the results of a company only if you have a clear vision, a strategy with specific objectives and a creative and disciplined team; Second, keep in mind that there is always an easier way to do the work. If it does not exist, you have the opportunity to invent it, as shown by those who developed the applications that we present below:
---
Research
To create effective content, you need inspiration and to be informed about the news related to your business, your industry branch, and your customers.
Feedly is an application for desktop and mobile devices that allows you to have the information sources of your preference organized by categories and in one unique place. Thus, you go to your "Newsfeed", choose the board of the topic you want to explore -for example, news from Chile- and read the headlines of your favourite channels.
Price: the free version allows you to have 100 boards and 100 information sources. There are annual billing plans starting at $ 5, that add features such as keyword alerts and team functions.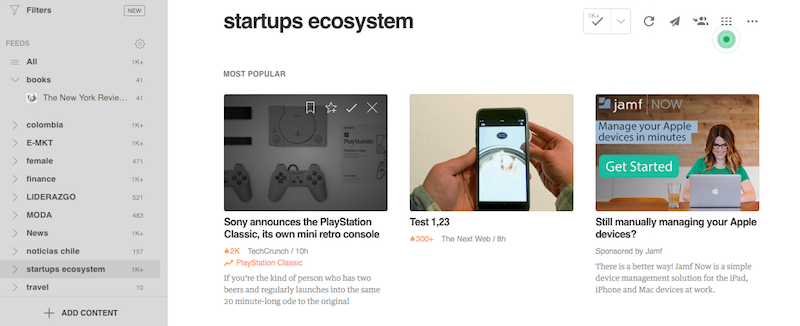 ---
Content Creation
With this free application, you can create videos in a few minutes, have access to a free music bank, record your own voices and choose pre-designed templates with animations and transitions that facilitate the communication of your message.
Available for iOS and Android
Price: there is a free version for desktop and mobile devices and another for a monthly payment of USD $ 10. What is the difference? The Premium version allows you to include your brand logo in the videos, to generate custom templates and synchronize projects with Photoshop and Lightroom CC.
This free online tool allows you to create animated gifs, presentations, and videos with music without having to create an account. Within the platform, there are more tools that let you reduce the size of a file, change the size of an image or video and create passwords according to the common requirements of the websites.
This application that comes with the iOS software, allows you to create videos in a simple way and with a fun touch. You can also put subtitles live. While recording and speaking, the texts are generated automatically.
If you want to gain followers on social networks and call and keep their attention, you need to have attractive images that inspire and have visual consistency. This is one of the features shared by users with a lot of followers in the world.
To achieve this, one of the unmissable tools is Snap Seed, a free professional photo editing application developed by Google. It has 29 tools and filters.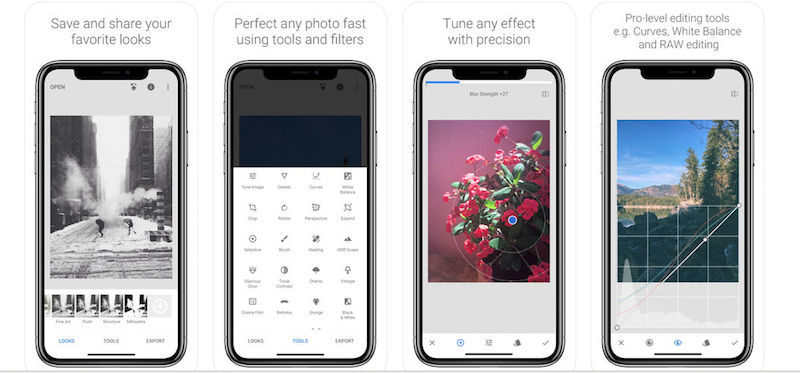 ---
Content Scheduling
This is one of the favourite tools of the community managers to schedule publications on social networks, monitor them, and measure their behaviour. One of its most powerful features is the Bulk Composer.
If you have worked with messages on social networks you will know that one of the most exhausting tasks is to upload the posts one by one with their respective photos, links, etc. With this functionality, you can organize all your messages from an Excel file or Spreadsheet and upload them in bulk to the platform. Then you upload the audiovisual material and that's it. This will save you a lot of time.
Price: The free version for mobile devices and desktop lets you have 10 profiles connected to the platform, a user and to program an unlimited number of posts. Besides, there are plans from USD $ 99 per month for 3 users and 20 profiles.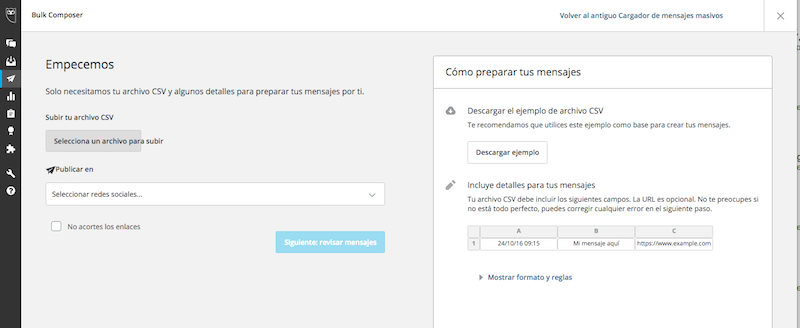 This is the first Instagram visual planner, an invention that was born from the need of Brandy Pham, owner of an electronic jewellery trade to make publications more efficient to sell his products through Instagram.
Price: The free version allows you to schedule 30 monthly posts, manage only one account, upload only photos, analyze metrics for a month and have an inbox with comments on your profile. There is also a USD $ 9 monthly plan, which let you program unlimited GIFS, videos and photos and have one-year metrics.
The biggest one is USD $ 40 a month and it allows you to have a purchase link on Instagram, tag the products in each publication and track the engagement.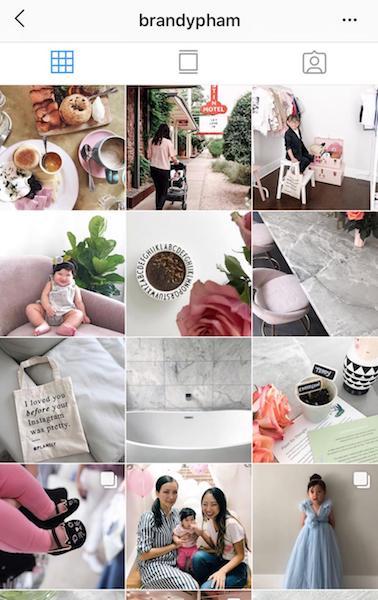 ---
Measurement
Do you want to know what is commented online about your brand? This tool can help you to find that out. With that, you can monitor these mentions and all the topics that you are interested in obtaining information from more than 100 social networks such as Twitter, Facebook, YouTube, Google, etc. You can also see trends on the Internet in real time.
You can see: date of the last mention, number of authors who made the publication, number of retweets, classification of the publication according to the feeling -positive, neutral or negative-, keywords related to the mention, the most active users, the most used hashtags and the main sources of mention, Twitter, Reddit, Wordpress, etc.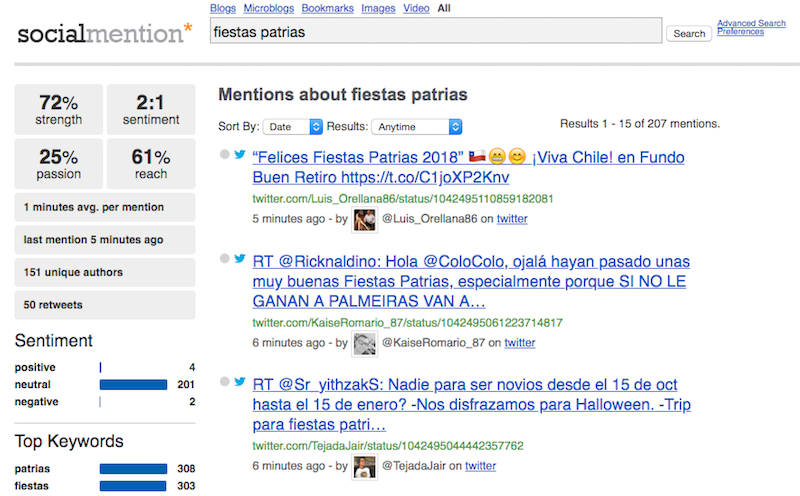 Very easy to use! Simply login your Twitter account and write a hashtag, user or keyword to track your behaviour.
You will find the estimated scope, the level of exposure, the main contributors to the content expansion and the display of the main tweets issued. The estimated scope, the level of exposure, the main contributors to the content expansion and the display of the main tweets issued.
Price: It offers plans from USD $ 23 monthly including tracking the metrics of a topic and analyzing two profiles of social networks.

It is an ideal tool to look for influencers on social networks like Instagram, Twitter and YouTube. And when you find them, it allows you to manage marketing campaigns, to measure and analyze them.
To be able to test most of the tools and know their prices you have to request a live demonstration. Without the need for a DEMO, you can look for the TOP influencers of Twitter by themes and for each city.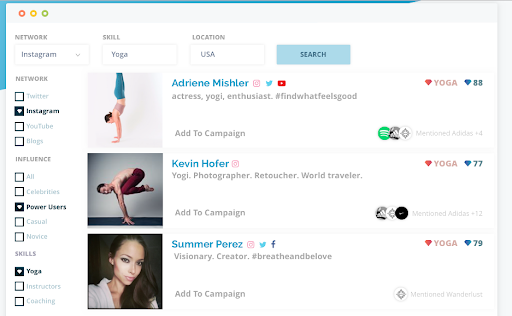 ---
Other tools of varied uses
This free app helps you to save up to 30% of mobile data, monitoring how much data certain applications consume without you knowing it. It also allows you to connect to the nearest Wi-Fi and rate it so that others know the quality of the network.
Cannot be installed on iOS devices
It offers you instant messaging service, video calls, sending files and the possibility of creating groups of chats. What is its difference with WhatsApp, Messenger or Google Allo? That all these products are living on advertising, while Open Whisper Systems, (the development company that created Signal), does not profit from selling data.
Their promise is that they will never access any type of communication and will not keep any data from their users. It's free and to create an account you only need a phone number.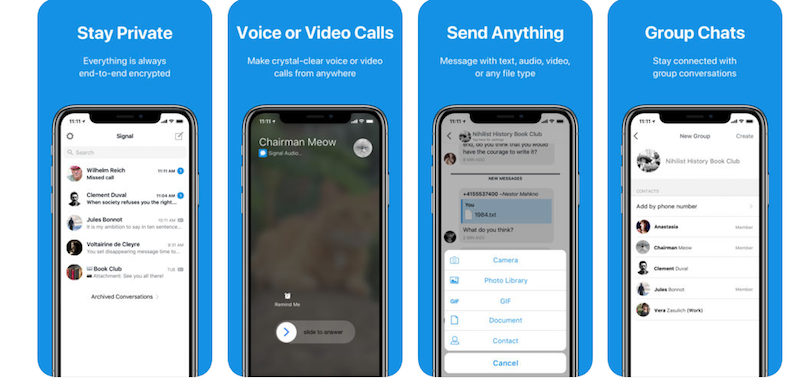 This free app for mobile devices and desktop allows you to identify your favourite fonts. Did you see a post on Instagram that you loved and want to know what font they use? You take a picture and upload it to WhatTheFont. In minutes you will have the name of the font used.
It's the MailChimp for Facebook Messenger. It promises that it has an opening rate of 80% and the CTR is 4 to 10 times greater than that of a newsletter sent by that platform.
To start using it you just have to enter your Facebook account and connect to the Fan Page through which you want to send messages to your audience. Once you have connected them, you must set up a message, asking if they want to receive news about your brand. It is the same as a subscription form for the newsletter but for Facebook Messenger. Then, you start to choose which messages you want to send and to whom.
Remember that before choosing any of the aforementioned applications or others that seem attractive, the purpose of their use are the objectives that you have for your business. If you do not have this in mind, you can lose yourself in a sea of possibilities, advice and tips that flood the world of digital marketing every day.