The 'face-to-face' model of marketing products is now obsolete – with 88% of marketers agreeing that content creation is linked with high consumer credibility. Now, more than ever, businesses need to consider content marketing as part of their growth strategy to achieve sustained, organic growth.
This article will assist you in creating an effective e-commerce content marketing plan – in just 5 days!
---
Day 1 - Research Your Target Audience
Every great structure stems from a firm foundation, and your content marketing strategy should be no different.
When perusing through marketing blogs, you'll come across phrases such as 'understand your customer' and 'know your audience.' The abundance of such phrases serves to emphasize the importance of actually knowing your consumer base. If devoid of a comprehensive 'buyer persona', your brand cannot tailor content to strike a chord with your specific target audience.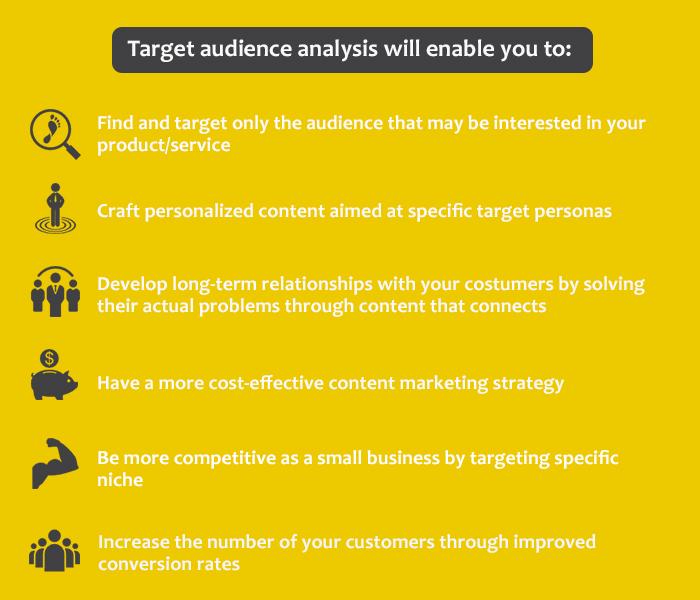 Rapidly advancing technology has facilitated modern insights into consumer behaviour, enabling brands to realize what is important for their audience and what problems – regarding the company or its products, they can look to rectify through their content. 70% of B2C marketers are already using social media listening for their target audience – your brand cannot afford being left out.
Data analytics, keyword comparisons and even sales team feedback can be utilised to obtain your target audience's understanding.
---
Day 2 – Competitor Research
The 21st century is hallmarked by saturated consumer markets. Even industry niches that don't experience considerable traffic are riddled with competition. While this means there are more sellers of the same product/service, it also leads to more mistakes that you can learn from.
Take to the popular content sources in your niche, using tools such as BuzzSumo. Analyse what makes your consumers tick? What is their criterion for liking content? How do different pieces of content (visual vs. written for instance) fare in the open?
Competitor research helps organisations come face to face with common problems faced throughout the industry and how producers are overcoming obstacles to produce engaging and popular content.
Content that provides an answer to every consumer is a myth. Take a dive in the comments section of popular content pieces of your industry and observe what the problems cited by the consumers are. Even review sites such as Amazon and Yelp can provide a valuable outlet to evaluate the problems faced by your customer, and how your content can be altered to provide solutions.
---
Day 3 - Keyword Research
If you're to succeed on the internet, you need to be attentive to your search engine (read: Google) rankings. Unless you've been living under a rock, you should know that search engines have taken over the e-commerce arena. Over 65% of both B2C and B2B marketers have used paid methods to generate traffic when the organic search fails.
There are several valuable keyword research tools available, such as SEMRush, Ahrefs, and even Google's very own Keyword Planner. Your goal should be to make use of your buyer persona and find keyword phrases [and Latent Semantic Indexing keywords (LSIs)] that your customers are using in their search queries and to fill out the pieces of content you are willing to write over a period of time, say monthly or semi-annually.
Prioritize keywords that have high search volumes alongside a low keyword difficulty score, as these are the phrases that are usually among the first that consumers search with.
---
Day 4 – Create Your Comprehensive Editorial Calendar
One of the foremost steps when laying down the framework for an effective content marketing strategy: focus on your goals, align them with your target audience, and formulate an editorial calendar.
Not only do editorial calendars remind you of your priorities, but also propel content producers to maintain their focus on achieving goals. It is the combination of all previous groundwork laid down by target audience research, competitor research, and keyword research.
You combine the keywords that you have researched, along with related key phrases used by consumers (previously mentioned LSIs) to assign to content creation tasks throughout your calendar. A list of keywords is here to help you with ideas for content.
Pick a few that stand out the most (by search volume or how relevant they are to your personas) and simply Google them. Use autocomplete in the search tab for inspiration, but also the "People also ask…" section in the search results. Write down some questions and come up with creative titles for articles that will answer them.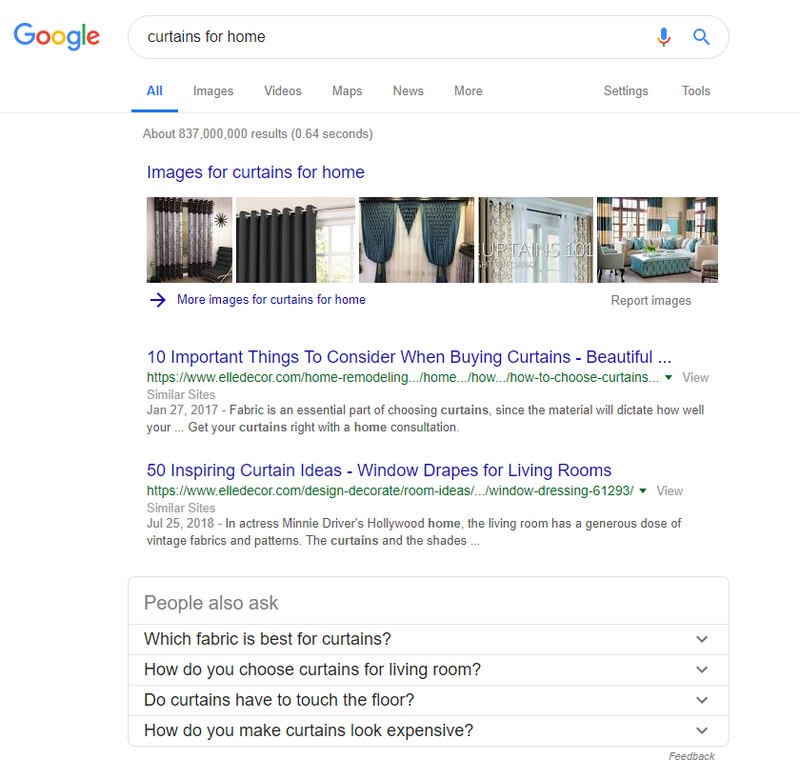 This calendar is your definitive guide to content creation throughout the year and helps organize and streamline the whole process.
---
Day 5 – Content Promotion
The quality and merit of produced content is judged upon engagement. You could write the most detailed book on consumer conversion, but if it fails to engage, it just isn't good enough.
Contrary to popular perception, you need to spend more time promoting your content than writing it- with some saying you need to spend 80% of your time on promoting content!
66% of B2B and 68% B2C marketers have utilised paid methods of content distribution to expand their horizons. This highlights the importance of garnering the important off-site signals that translate into niche authority and brand visibility from Google.
Without a proper promotion plan, all previous work is in vain.
The increased networking exposure has resulted in the birth of several promotional channels being afforded by organisations. The key is to understand which medium offers the highest ROI. You can use your competition research to see what mediums do your competitors use and avoid spending too much of your budget on something that simply doesn't work in your niche.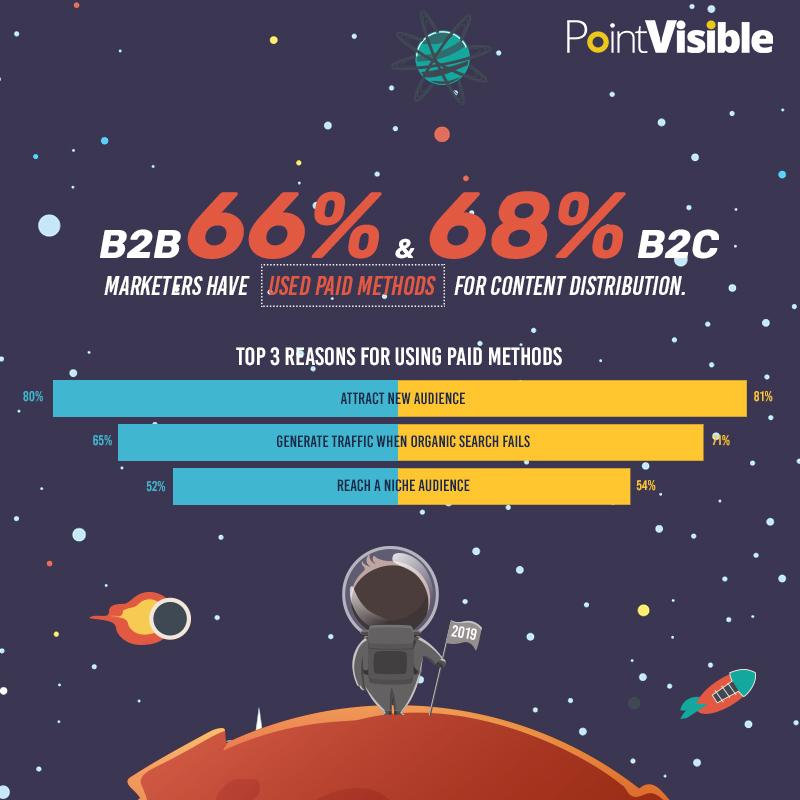 If we were to summarise every channel into categories, we would be left with three broad categories for promoting content:
This includes your email list, social media followers and newsletter participants. Tools like Hootsuite, Hubspot, and Buffer provide excellent marketing campaigns to ensure your content reaches your consumers while you keep an eye on the engagement statistics. Create a social media sharing plan and use it for every new piece of content you publish.
Earned promotion is when your content is highlighted elsewhere on the web, due to its superior quality. Linking through niche influencers, media sites, or guest-blogging passes on considerable 'link-juice' to your piece and website as a whole. It's a good idea to come up with a few guest post topics related to each new piece of content you create and work on your link building that way.
Paid mediums include PPC, social media marketing or sponsored ads, and remarketing, which is made easy with the help of tools like AdEspresso and Google Ads Editor. Facebook Ads are very popular and used a lot these days, more than other social media. When working with paid mediums, use your target audience and keyword research to make sure you are targeting the right people and not wasting your money.
While every site makes it certain that you read through the phrase "content is king" – what nobody speaks about is the importance of a complete and detailed strategy in place. These steps will ensure you follow a comprehensive content strategy, tailored to the needs of your e-commerce business.