To Start
By default when creating your store you will find in the page section of your administration panel the "Blog" and "Blog Post" pages.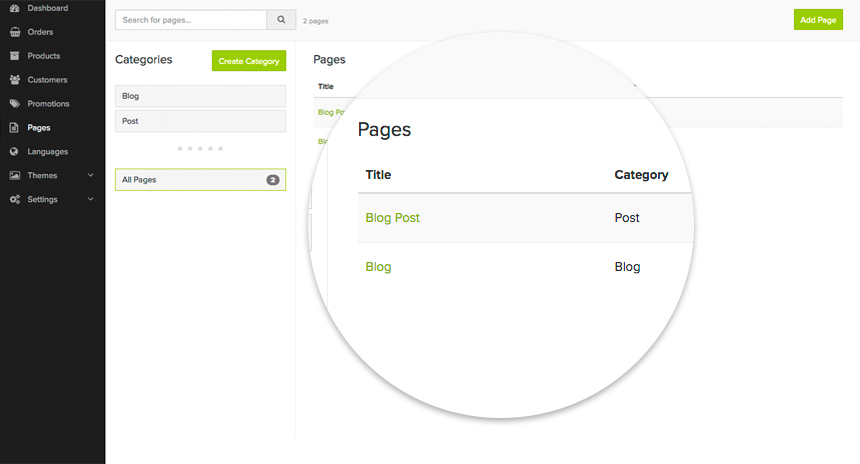 ---
The "Blog" page
This page will contain all posts. Since all you will write in your blog are posts, there's no need to write anything on it, maybe you can write a brief description of the blog or your store. It is important that you always have the Blog Category and the Blog Template selected on the left column.
---
Add publications to my blog
To add publications to your blog, you must go to the Pages section of your admin panel and press "Add Page" in the upper right corner.
Your blog posts should be assigned the Post Category and the Post Template.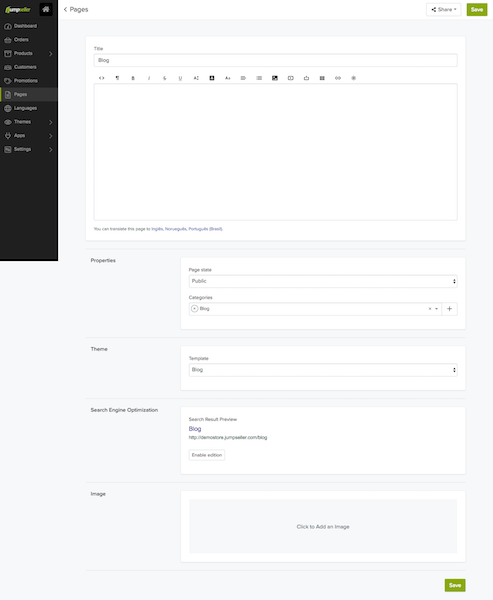 ---
Add a featured image to your post
You can add a featured image to your publications, for this you must press in the section image in the left column, and select from your computer the image you want.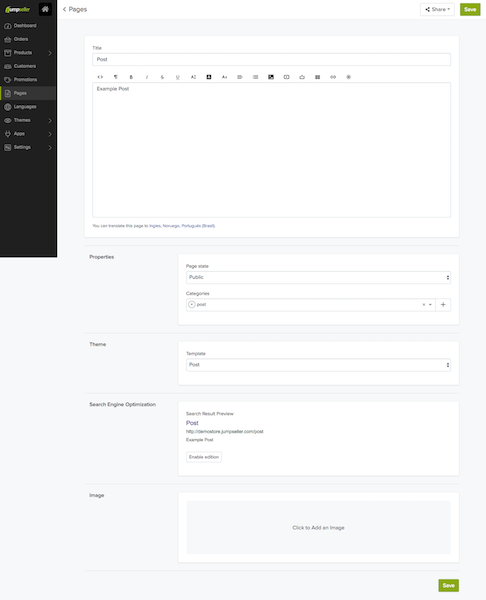 If your pages are with the correct category and template will look like this: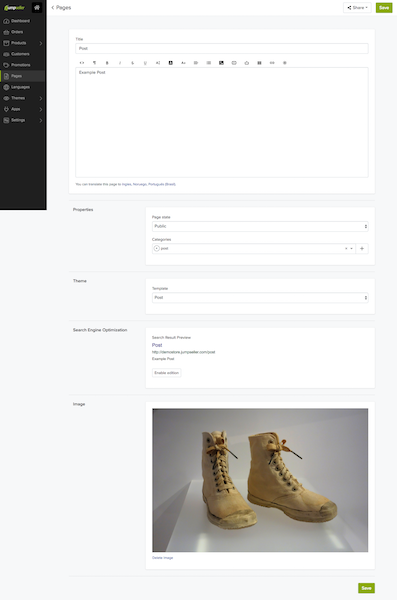 If you have any questions about this or any other topic, please don't hesitate to contact us.