While this year's Halloween-season celebrations might be different than before, people still love to dress up and celebrate however they can. Halloween products are a staple of fall, and no matter what your shop sells, it could be a great idea to learn more about which Halloween-themed goods might fit well in your store. Before diving into what Halloween products you should sell this year, let's take a look at a few facts:
148 million consumers still plan to celebrate Halloween in some capacity this year
Halloween spending is expected to reach $8.02 billion, with the average person spending up to $92.
Participants say they plan to decorate their homes (53%), carve pumpkins (46%), and dress up their pet (18%).
Halloween is also predicted to be an indicator of spending habits for Black Friday and Christmas. This year's spending is forecasted to be high, so let's dive into which products will fill your pockets.
Costumes, Masks, and Accessories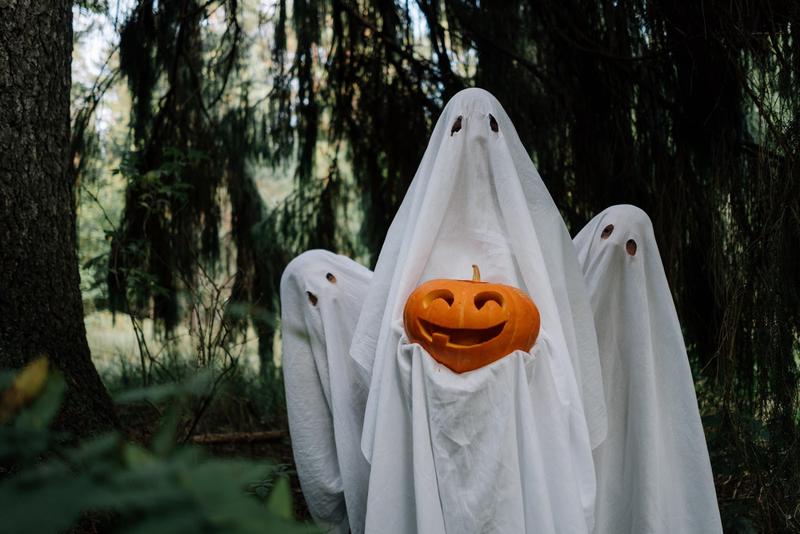 Staples of everyone's Halloween repertoire, costumes and masks are the biggest expense of each household's budget. Accessories (like fake weapons, blood, or others) are next, followed by decorations and candy. Remember that you have a few different audiences to take advantage of! Kids' costumes, adults' costumes, couples' costumes, and even pets' costumes.
Top five costumes for adults: witch, vampire, cat, Batman, and ghost.
Top five costumes for children: princess, Spiderman, superhero, ghost, and Batman.
Top five costumes for pets: pumpkin, hot dog, superhero, cat, and bumblebee.
No matter your audience, people generally pay more for hand-made specialty items. If you can find a niche or do something better than a big box Halloween store, you'll find yourself with a distinct following and loyal buyers who hopefully repeat purchases every year!
Fall-o-Ween Clothing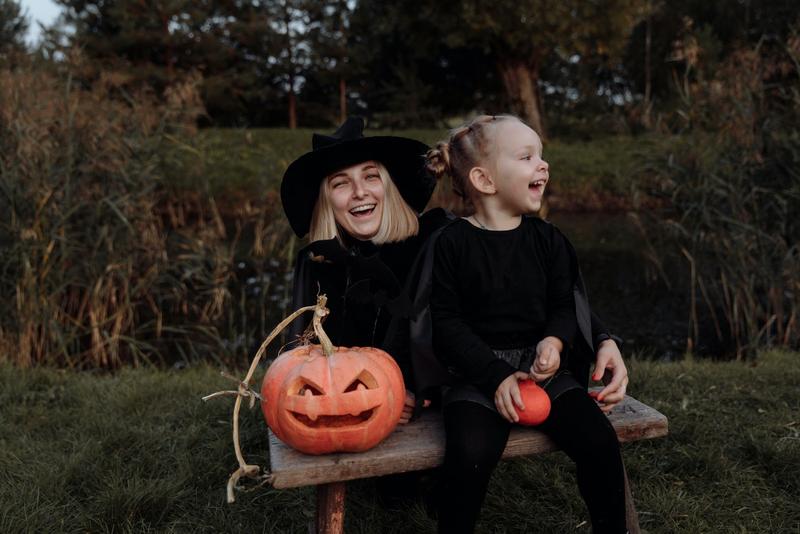 When the leaves start to change colors and the air turns crisp, fall is on everyone's mind. If you want to sell all season long, and not just during Halloween, make some fall-specific clothing. You can even create some variations of your typical products to sell.
For example, if you have a shirt that already sells often in your store, make a Halloween variation! Chances are you'll be able to convert previous buyers of the shirt into purchasing the seasonal piece. You can also carry this logic forward to bigger holidays, like Christmas. Make sure to have a variety of clothing, from extremely Halloween to subtle. Some people like seasonal garments, but don't like everyone to know it!
Home Decor, Sculptures, and Goods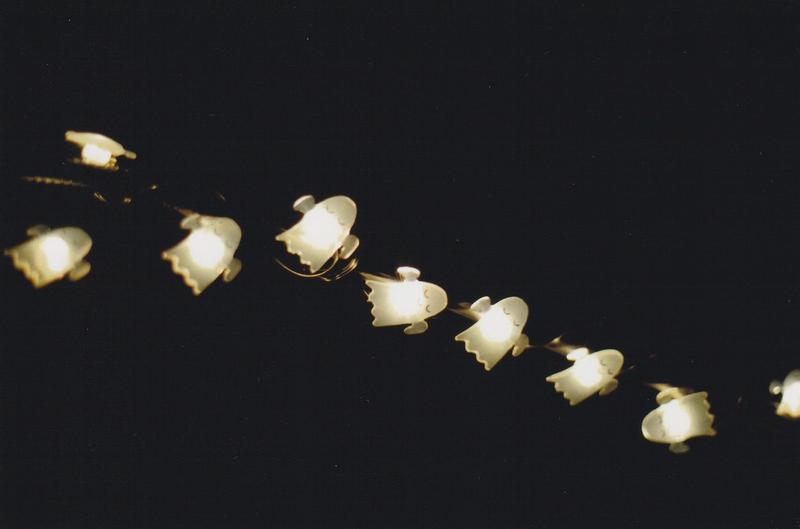 The best thing about making Halloween products is that there is a huge DIY community of vendors and buyers. The right decorations can make all the difference, and some people will spend extra money if the piece fits their setting perfectly. Think ghost lights, pumpkin carving kits, fake tombstones, and fog machines. Halloween items are great too, because you can either dropship these items or create them yourself.
Digital Halloween Downloads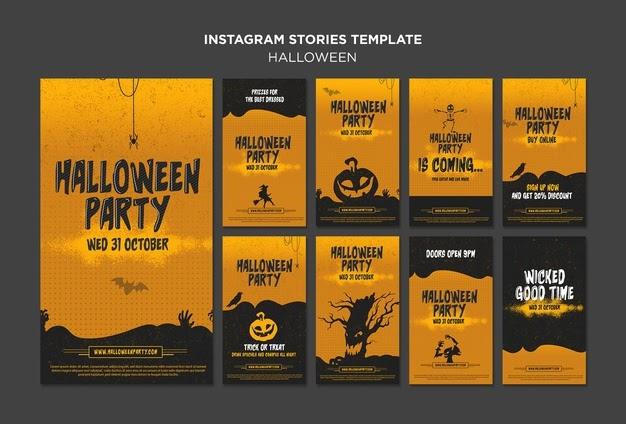 Not someone who crafts, but still love using your creativity? No problem. There are countless examples of non-physical Halloween products you can sell.
For example, take Halloween stock photos or video and put them up on marketplaces to collect royalties. Design some spooky letterhead or even sticker designs and sell them on your website. If you know a thing or two about development, you could venture into creating Snapchat filters. Even designing templates for creepy Instagram posts or stories can be a great way to make some passive income this holiday season.
Packaged Food, Candy Packs, and Kitchen Goodies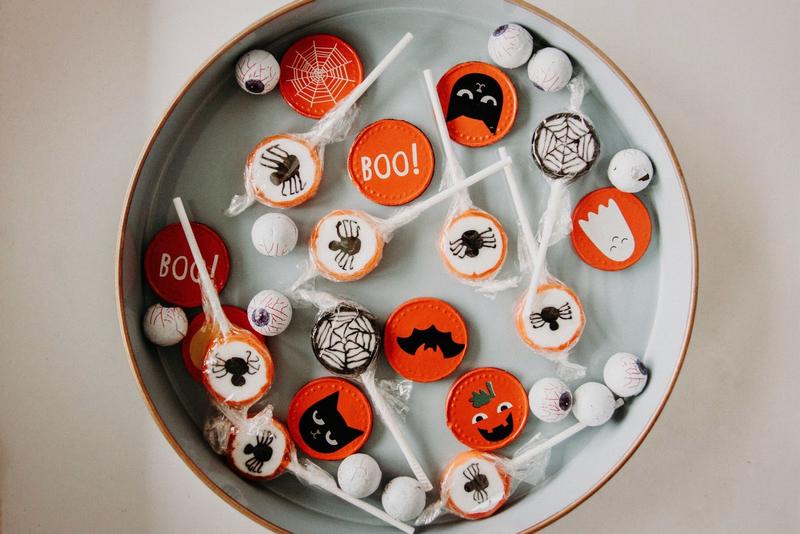 If you're someone who loves to bake or help people cook, consider making special treats for your customers. Halloween is a great way to potentially go viral with your advertising. Let's say you make a perfect pumpkin cookie, and someone decides to buy many to give away as a treat.
If your marketing and information is on your cookie, you've just had your customer do lots of advertising for you! During Halloween (as always), your customers are your biggest advocates, so make sure to thank them and keep them informed on what you're doing after the season is over. Just make sure you're able to get all your orders out and on-time, there's nothing worse to a consumer than getting a product after a holiday has passed.
Halloween-specific Services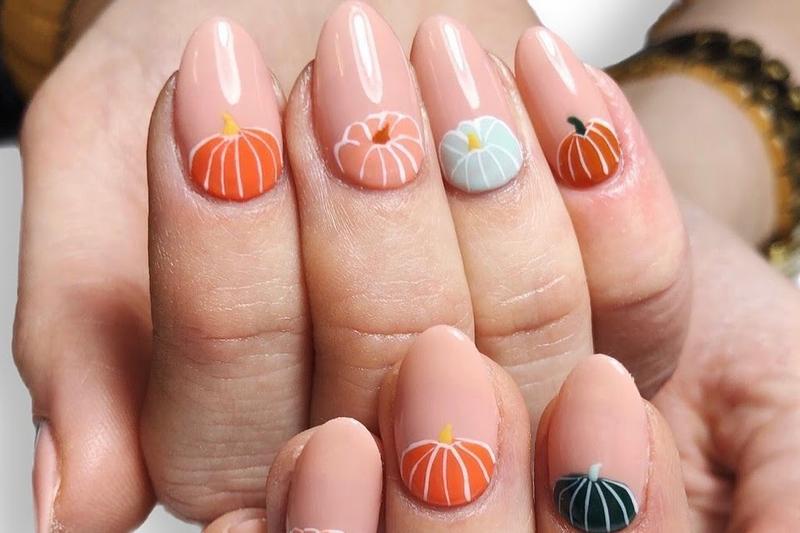 If you already sell services on your website, why not offer Halloween-specific services as well? Maybe you're an interior decorator. Why not offer some haunted house design advice? Do you work as an in-home manicurist? Offer spooky-themed Halloween nails to your traditional menu of services.
Work as a make-up artist? Why not block out the day for making bone-chilling make-up designs on your customers? Get creative and work in the season to whatever services you're already selling. You never know who might say yes, and make recommendations to others moving forward!