Learn
How TikTok Can Help Your Business
Social Media
TikTok is one of the most widely talked about social platforms today. Since its launch in 2017, the app has seen an expedited growth across the world, now offering 75 available languages across 150 countries. As of 2019, it is the 4th most downloaded app worldwide, with an estimated 800 million users (following closely behind Instagram at one billion users).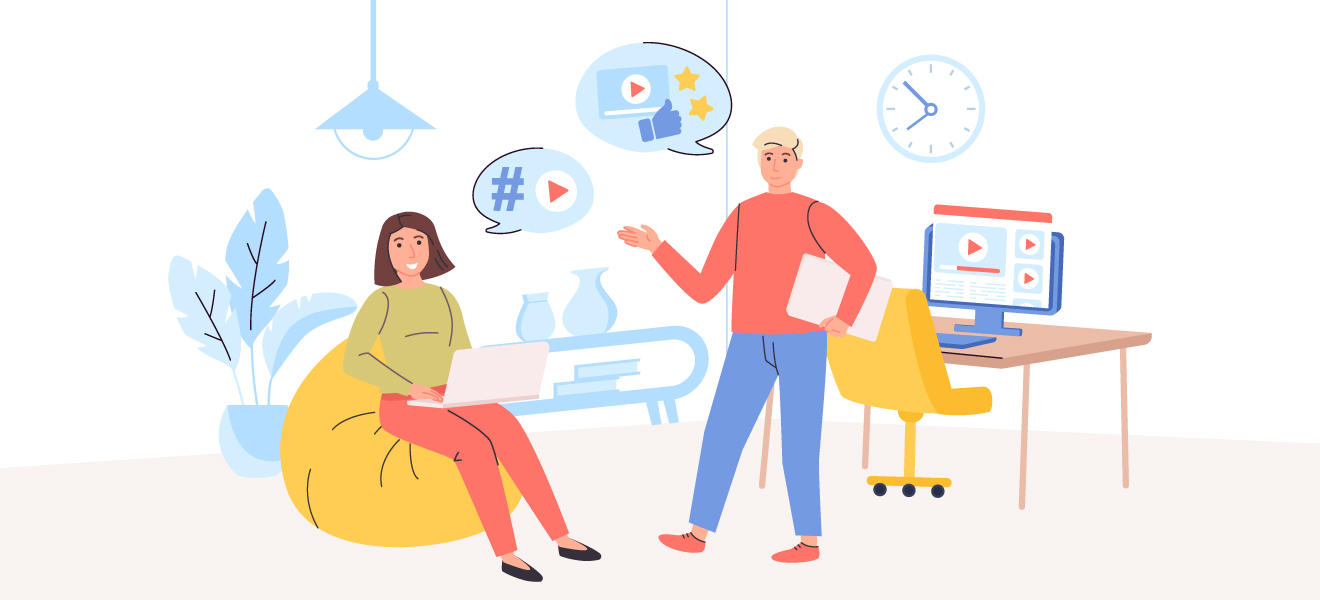 As we have seen this year, the short-form mobile video platform continues to grow, not only in the number of users but also in its offerings for businesses, better facilitating their abilities to grow and profit from the app.
"Our user interface is optimised for discovery and prioritises good content over all else" - TikTok
In this article we will look at:
What TikTok Can Offer Your Business
How To Plan An Effective Approach
Successful Case Studies
Things To Consider
Did you know?
Between May 2018 and April 2019, there was a 500% increase in in-app spending, reaching $7.4 billion!
---
1. What TikTok Can Offer Your Business
With the users engagement rate on TikTok averaging 52.1%, it is clearly an avenue worth exploring from a business marketing perspective, to help increase brand awareness. As of September 2020, there is now a dedicated Business Marketing Partner Program plan in place, which can be used by any business no matter how big or small.
The solutions that TikTok has to offer include:
In-feed Ads
These 5-60 second ads are optimized for conversion and are integrated seamlessly in users' "For You" feeds. TikTok's Ads Manager Platform allows you to coordinate your ads, and monitor traffic and conversion analytics.
TopView & TopView Lite
The user interface is designed for full-screen take-over so there is no other distraction. This option also allows a 24-hour takeover, where your ad will be the first video users see when they open the app. Finally, internal and external links are supported to facilitate landing page conversion.
Branded Hashtag Challenge
In the form of a six-day marketing campaign, this interactive approach increases brand engagement. Once you sponsor a hashtag challenge, the new challenge is displayed on the Discover Page and is seen by millions of users.
Users can click on your customized banner to see video demonstrations of the challenge, which they can then recreate using your hashtag, subsequently promoting your brand through user-generated content (UGC).
Branded Hashtag Challenge Plus
As an addition to the above, the Plus option allows you to make sales from the campaign through the Explore tab linked to your hashtag landing page.
Branded effects
The app offers the chance to create 2D, 3D and AR branded effects that can be triggered by unique gestures. While activated, your filter will be included in the top 10 trending list, and users can apply these effects and filters to their own videos, thus creating brand awareness through UGC.
On top of these in-app solutions, TikTok provides further business support to improve your marketing strategy through partnerships and funding. It is now possible to work with marketing partners that focus on four categories: Campaign Management, Measurement, Creative, and Effects. The partners have industry expertise in these areas and work with TikTok's marketing API to achieve the best success rate for your campaign.
Equally, creator collaborations are possible, to help you produce the most creative video content with maximum engagement. Businesses are able to browse the Creator Marketplace to find a creator or influencer best suited to the brand and campaign strategy, taking into consideration their demographics and reach, as well as making sure their values are aligned with the brand.
Finally, TikTok actively encourages uplifting and creatively entertaining content creation by launching the Creator Fund in August 2020. The calculation of the funds is based on factors such as authenticity, engagement, and number of views, and the program offers tangible earnings that creators can withdraw at the end of each month.
---
2. How To Plan An Effective Approach
Unlike other social media channels, TikTok is not about contrived perfection but rather about being authentic and simply entertaining. Even if your business ordinarily appears serious and professional, TikTok offers the chance to show a more human side to the business, a side that is more playful and creative.
The first question to consider is if your demographic is already on TikTok, and if not, who do you want to expand your audience to, and how can you introduce them to your brand? Humour, animals, and young people account for the most popular videos, so creating videos around these themes are most likely to appeal to TikTok audiences.
As mentioned before, it is good to engage in hashtag challenges; both creating your own and responding to other challenges. This initiates conversation and engagement between the user and your brand. Trending content is always changing, and it is good to monitor and mimic this content in order to connect with what the audience wants.
The best thing about TikTok is that users mainly scroll through an open "For You" feed based on their interests, unlike other social media platforms where users mostly scroll through people they follow. This means you are able to reach a wider audience of people that may not follow you yet but have similar interests to what your brand stands for.
---
3. Successful Case Studies
Being such a large, well-known brand is advantageous here, as Nike is able to support a feed populated by UGC. With so many users creating content using Nike products and the Nike hashtag, this provides free advertising for the brand.
On top of this, branded hashtags challenges such as #TheReplay have been very popular with athletes and like-minded users.
While they are known for their news reporting on politics, business, and world news, the newspaper's TikTok feed shows a very different side to the company.
Using the main spokesperson named Dave, Washington Post shares silly, down-to-earth videos that are somewhat related to current news but taking an incredibly humorous approach.
Some of the videos that gained a lot of views and engagement reference popular scenes from movies such as The Titanic and The Notebook, the latter of which was also participating in a hashtag challenge.
Often partnering with actors from shows on Netflix, these partnership videos are a mixture of everyday home videos, short Q&A's and challenge responses, opening a more personal conversation with their audiences.
Netflix also shares funny clips from programs and films on their platform, sometimes also creating meme videos from these clips.
A great example of how businesses are being creative and remaining representative of their brand is the online video game Fortnite, by Epic Games.
Featuring animated characters, their feed is populated with videos of trending dances and challenge responses. They have also created challenges like #emoteroyalecontest, with the winning user rewarded by having their dance moves featured in the actual game.
In addition to UGC, Chiptole creates their own videos of recipes, responses to other users' comments, and reacting to what's trending and popular.
In one particular campaign that succeeded in being the highest performing branded TikTok challenge in the US, they revived a video clip that went viral in 2010 and used it to create an interactive and entertaining hashtag challenge, #GuacDance.
Everything was timed impeccably, as the hashtag challenge was launched alongside the promotion offering customers free guacamole with their meal when they ordered from Chipotle on National Avocado Day 2019.
---
4. Things To Consider
As innovative and entertaining as TikTok is, there has been some controversy and concerns around the app's security, privacy, and online safety in several countries across the world.
The app has already had temporary bans and restrictions put in place in India, Hong Kong, and Indonesia, and has come close to being banned in Japan, Pakistan, and the US. Currently owned by Chinese tech company ByteDance, there have been concerns that they might be collecting personal data for uses outside the benefits of the app.
While Microsoft was looking to buy TikTok with plans to implement more stringent security measures, TikTok instead signed a partnership with the multinational tech corporation Oracle on 14th September 2020.
At this stage, it is difficult to tell how this will affect the operations of the app, however, it is good to be aware of the government stance on the app in the country your business is registered in and where your target audience is located while planning your campaign and strategy.
Sources