Everyone wants their websites to appear higher on Google organic searches. And when it comes to ranking on Google, the first thing that comes to mind is SEO.
However, you can have all the SEO configuration done right, but if you lack quality content, you might as well be a plane over the Bermuda triangle, no one will see you!
That is why creating your own content or content marketing is an important aspect of Digital Marketing.
---
Why Create Content
Save Money: You do not have to spend money on paid ads to appear higher on Google searches, your contents can raise your ranking by itself, provided the other aspects (SEO, Design, User-Friendliness etc.) of page optimization are in order.

Drive Traffic: Want Google to love you back? Well, give it some original useful content and you will experience a higher ranking on Google.

Generating Leads: When you create original high-quality content, you can use it to build interest in your product/service and generate leads.

Uniqueness: Offering unique content can increase traffic to your site and gives you repeat visits. It will also have a higher chance of being shared by people and give you inbound links and additional increased exposure to visitors.

Brand Reputation: If your product/service is backed up with high-quality content, it will create a brand reputation. You will have Authority and Trustworthiness in the particular field you operate in and others will want to follow you, giving you the power to influence people's opinions.
---
How to do it
When creating content for ranking higher on Google, try to embed this principle in your memory;
*Target optimization for user intent, not just for what a user typed into the Google Search Bar!*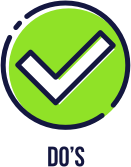 Think Long-Term
Building a Brand is not just about having a top-notch product, it is about communicating value to the target audience as well. To the extent that potential customers realize you are not only selling the product but are also well informed about it. Ideally, you should create your own content from scratch.
Be Memorable
When a visitor arrives on your website or online store, you only have a few seconds to capture their attention and get them hooked.
Try to have provocative content, you would have noticed the countless times you come across titles like, 5 ways to boost your sales or 7 types of digital products to sell online, these titles are deliberate!
To get the attention of people and make then click to read. An added bonus of this is, your content is more likely to be shared by visiting people, giving you more inbound traffic.
Increase Length
An important aspect of ranking higher on Google is to focus on creating detailed informative content. But that does not mean filling up pages with useless content! In order to write deeper content, you will need to be knowledgeable on the subject at hand and also be up to date with the latest information.
According to studies, on average the top ranking pages on Google searches consists of approximately 2000 words.
Improve Readability
Make sure the content is easy to read and there is a balance of text and visuals. You can even use Data, infographics from other sources and reference them in your content, but keep in mind that overall larger percent of the content should be your own.
If you have a good presentation of your content, there is a better chance visitors will spend more time reading it.
Update Frequently
Updating content on a site should be a priority as Google rewards fresher content for certain searches. Constantly monitor the outcome of your articles, how many people visit and share it, so you can refine the focus of your articles.
Added Value for Users
Your site must focus on your visitors' interests and address the question of what's in it for them and how to improve their businesses and lives. To accomplish this, strong content must be developed in the form of products, services, and intellectual property, while constantly evolving.
---
Things to Avoid
When it comes to content creation, there are a few no-good areas that you must keep in mind.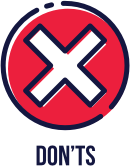 Duplication
The worst thing you can do is copy content, it is a big indicator of a low-quality page. And when search terms are typed in Google, your pages are most likely to be ignored as Google will not rank them.
Auto Generated Content
Generic and auto-generated content is no good either! Even if your content is not totally useless, it is more than likely it will be phased out/ignored by Google over time.
Inaccurate Information
One of the rookie mistakes you can make is providing information without doing your research! Inaccurate information will get you nowhere, in fact, it will do damage to your reputation making it harder to recover.
Errors
Before you proceed with publishing your content online, make sure to check in for possible grammar and spelling mistakes. You want to appear as professional as possible, and content that has errors is not regarded as High Quality work, usually becomes a big turnoff for the audience as well.
Keyword Stuffing
If you think filling up your page with Keywords will help you shoot to the top of the Google ranking you are mistaken. If the words start to become irrelevant and you are just trying to put them in to get one more keyword, you should reconsider. Google will eventually recognize what you are up to and will conveniently ignore your page.
Complicated Language
When you create content, you have to think of the people who will be viewing it, so ask yourself if they will be easily able to comprehend the information you are trying to provide them. You have to avoid making your content complicated and not go over the top with that vocabulary of yours!
Useless Content
You should get around to eliminating unsubstantial content! It is absolutely pointless to fill up your pages with generic or lacklustre content. The information has to appeal to the target audience, help them answer questions and be informative.
---
Conclusion
Now that you know what kind of content you need to improve your ranking and enhance your reputation, a good way to implement these tips would be conducting a content audit of your site first. This will make you understand where you are going wrong and what you need to do differently.
Just remember to always be Original and not to expect Overnight results.