Please note, before you can tag products to sell on Instagram, you have to be approved by Facebook, which is done entirely at their discretion and Jumpseller holds no responsibility and gets no feedback from Facebook in that regard.
---
Contents
---
Introduction
We all know the power of Instagram. It had been destined to become an e-commerce hub and that is the direction Facebook (they own Instagram) seems to be taking with the Tag Products feature. While Facebook implemented the Facebook Shops feature a while ago, now you can also use Instagram to sell directly to customers. A post with Tagged Products will have the price of the product, description of the product and a link. This link will take them to a new section where a purchase of the product can be made.
Apart from tagging products in posts, the platform is also introducing some new features to help make shopping on Instagram easier and fun! Some of these features are still in the beta phase.
A new section to save your Shopping Collection:
Build up a shopping list for later! You can store all your desired items (create a wish list) to your Shopping Collection and visit them whenever you want. It is really simple after you have tapped on a product tag in Insta stories or feed, tap the Save Icon that you see on the bottom right corner to add and save it to your Shopping Collection. It is easier to access your Shopping Collection from your profile and has your wish list saved there.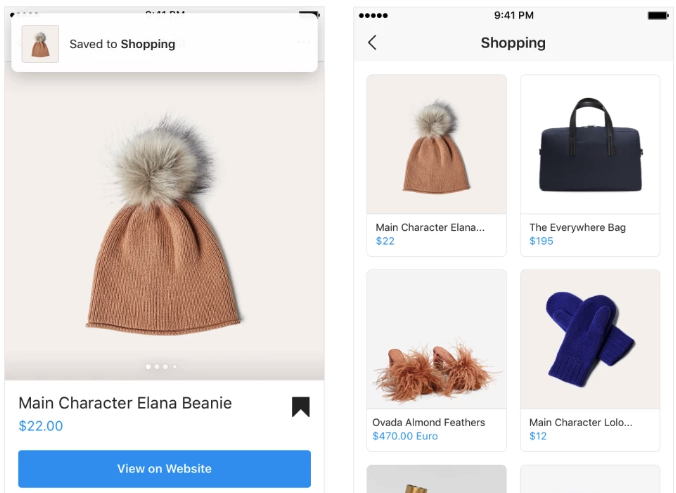 Image Source: Instagram Press
Shop directly on Business Profiles:
Now the Shop Tab on Business Profiles lets you view all the products from their respective shopping posts! So, now you can quickly browse product when you are on a particular Business Profile, just Tap on the Shop button and you will see their products and details such as item name and price.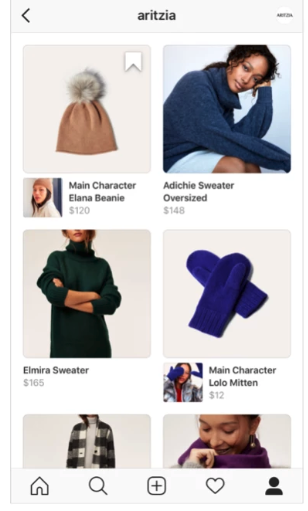 Image Source: Instagram Press
Shop directly from Feed Videos:
When browsing through video Feeds of your favourite businesses, you can now Tap a Shopping Icon on the bottom left corner and see the products featured in the video and get instant access to their details.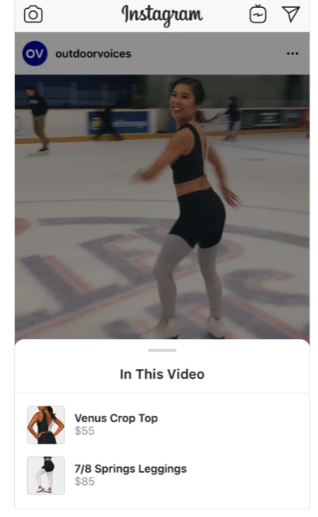 Image Source: Instagram Press
---
Requirements
So how to set this up? Let us go into it step by step.
Eligible Countries This feature is only available in certain countries as of this moment. Be sure to first see the following list and check if your country (where your business operates) is there. This feature is currently available to approved businesses in the United States, United Kingdom, Australia, Canada, France, Germany, Italy, Spain, Brazil, Sweden, Netherlands, Argentina, Mexico, New Zealand, Switzerland, Puerto Rico, Ireland, South Africa, Belgium, Austria, Peru, Uruguay, Paraguay, Malta, Ecuador, Panama, Portugal, Poland, Greece, Cyprus, Denmark, Czech Republic, Romania, Norway, Bulgaria, Hungary, Croatia, Finland, Latvia, Lithuania, Slovenia, Luxembourg, Dominican Republic and Belize. Read Details

Facebook Business Page You must have a Facebook Business page for your company, and add all the products you want to tag. Your business account will allow you to sell products directly from your Facebook page. You will also need to connect your Instagram account to your Facebook Business Manager.

Importing Products To import product to your Facebook Page, use the Jumpseller Facebook App. When you click on Tag Products, it will show you the product catalog from your Facebook page. So, make sure to import them first.

Instagram Business Account Next you need to have an Instagram account for your business as well, which you have to link to your Facebook Business Page. Make sure the account is for business and not your personal account. You can also convert your personal Instagram into a Business account.

Products Eligibility The product must be a physical product. It can not be a digital product. Moreover, your business must sell goods that comply with Facebook's merchant agreement and commerce policies.

Updates Check if you have the latest version of the Instagram.

Approval To become approved for shopping on Instagram, your business and account setup must fulfill the requirements set by Facebook. Your account must be reviewed and approved by Facebook. Normally, this can take a few days. Once it is approved, you will receive a notification from Instagram.

If you don't see Shopping under Business Settings, your account is probably still under review or it hasn't been approved for shopping on Instagram.
---
Tagging Products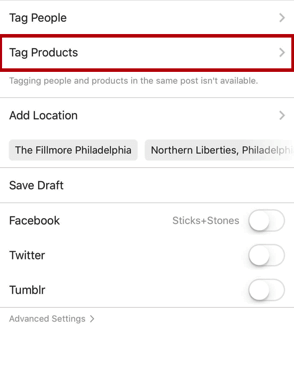 To enable product tagging:
Go to your profile.

Tap the Get Started alert at the top of your profile.

If you don't see the alert in the image above, tap the settings icon.

Tap Shopping.

Tap Continue.

Select a product catalog to connect to your business profile and tap Done.
If you do not see Shopping under Business Settings, it probably means your account is still under review or it has not been approved for shopping on Instagram yet. Usually, the review process takes a few days, so be patient!
To tag products in your posts:
Select a photo and add a caption, effects, and filters.

Tap the products in the photo that you want to tag.

Enter the names of the products you want to tag, then select them as they appear in the search box.

Tap Done and Share.
You can tag products in both new and existing posts from your Instagram business profile. You can tag up to 5 products per single-image post or 20 products per multi-image post. Important, you can edit or delete products you have tagged in single image posts, but for multi-image posts, you can not edit or delete tagged products once your post has been published.
If you delete a product from the shop on Facebook or the product catalog that is associated with your business profile, the associated tag will be removed from any posts the product is tagged in and you will also lose insights for the associated tag that has been deleted.
Product information in the tags and product details page will display the currency and language of your catalog to a global audience. It is recommended that you use Insights on your Business Profile to understand your audience and use the catalog containing the most relevant currency and language for your audience.
To preview posts or save a draft of a post, click Preview Tagged Products or Save Draft on the page that allows you to add a caption to your post, under Tag People and Tag Products.
---
Frequently Asked Questions
1. Do I have to pay ads in order to use it?
No, it is a free service from Instagram.
2. How do I know my account was approved?
Once you have approval, you should receive a notification from Instagram, stating that you can now use Instagram shopping feature.
3. Can you help me get my account approved?
You have to be approved by Facebook which is done entirely at their discretion and Jumpseller holds no responsibility and gets no feedback from Facebook in that regard.
4. Can my products be synced from my Facebook Shop?
There is no direct service to sync/import your products from Facebook Shop. The products you will have available to tag will be the ones you have available on your Facebook Products Catalogue.
5. How do I tag my products to sell on Instagram?
The products must be imported and approved on your Product Catalog on Facebook before they can be synced and tagged on Instagram. Also, make sure you are using a business Instagram account and not your personal account. Lastly, make sure that you have met the requirements mentioned in the article above and you comply with the Terms and Policies.
6. Do I need to have Facebook Shop in-order to have Instagram Shopping?
No, you can deactivate Facebook Shop and still use Instagram Shopping, they are not correlated.
7. How to measure when people buy from Instagram?
You can see the insights from Instagram and review your ad campaigns to see the progress. You can track engagement and click through data on posts that have products tagged in them. Learn more about Instagram Insights.
For more information: