Wide
By: Patricio Jarpa
Aesthetically minimalist, Wide is a theme built around air! Focused on increased spacing and improved visibility of the elements.
Equipped with plenty of theme customisation options to make the appearance of your store unique.
€50 EUR
Demo store
Documentation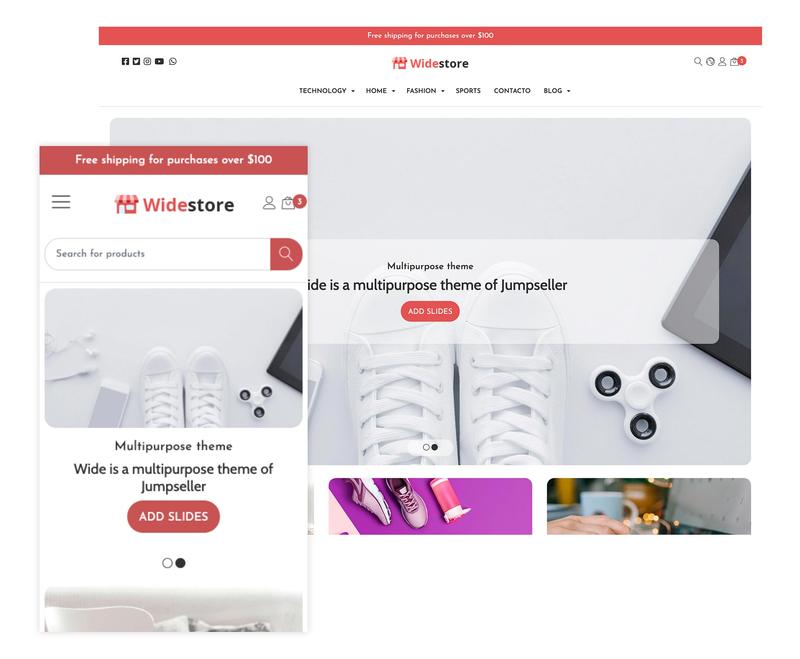 Reasons to choose Wide
Fully Responsive Slider
Configure texts, links, buttons, images and alignment to your liking! 100% adapted to mobile devices.
Feature Favorite Categories
Highlight products from your favorites, best-selling, or campaign categories.
Increased Control Design
Add, reorder, hide and/or edit multiple sections on your home page.
Logo Slider
Build trust by showing brand logos on a dedicated slider.
Featured Area
Create highlighted elements with an icon, title and text of your choice.
Multiple Physical Stores
You can display relevant information regarding all your physical stores.
Testimonials Area
Improve conversion rate by adding customer testimonials.
Sell Fast
Offers a quick way to add products to cart from the product lists.
Instagram Gallery
The neatly placed Instagram gallery makes your store look very vibrant!
Native Popup
Offer promotional messages, campaigns easily and without the use of external applications.
Product Images Zoom
Native zoom application on product images.
WhatsApp Globe
Better communication with your customers with an inbuilt WhatsApp widget.
More Customization Options
Control Your Customizations
Now you can add, reorder and edit multiple sections on your store homepage. You can add multiple sections of banners, sliders, featured products among others. Also change the position of each section.
Native Apps
With the Wide Theme you can connect your WhatsApp Chat, Instagram Feed, Popup and Zoom plugin on images without installing external applications.
Extended Design
In the desktop version, Wide takes advantage of the full screen, showing the elements of your design with greater visibility.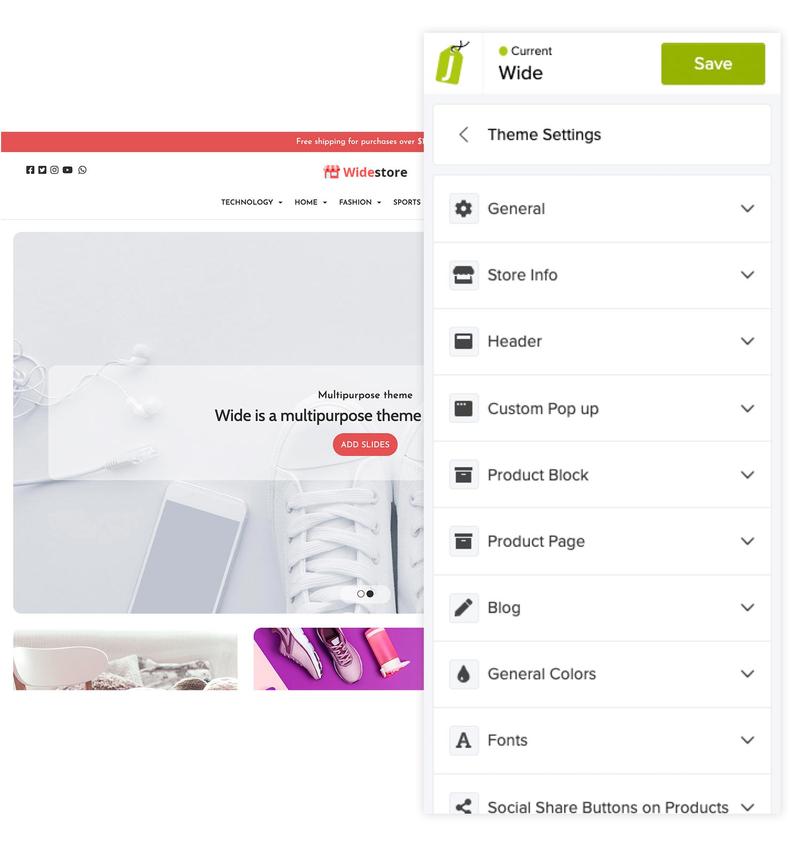 Inner Pages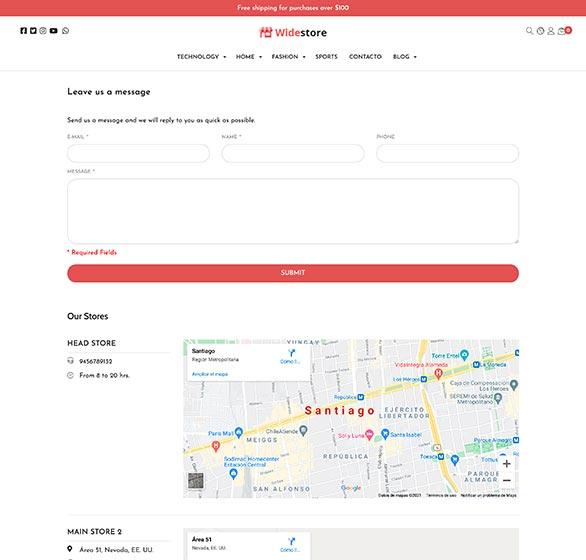 Product Page
Category Page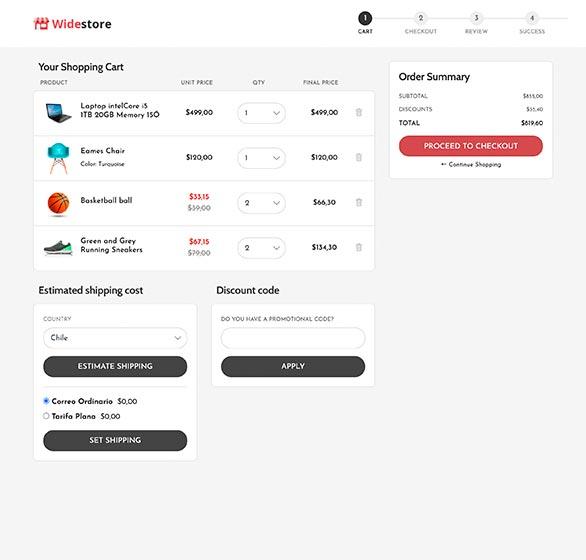 Cart Page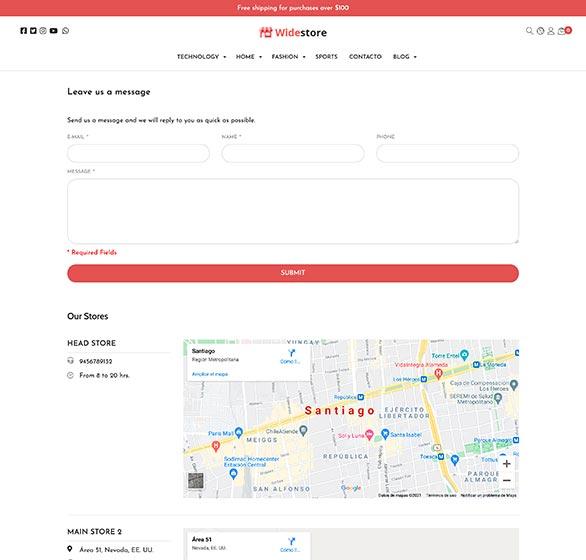 Contact Page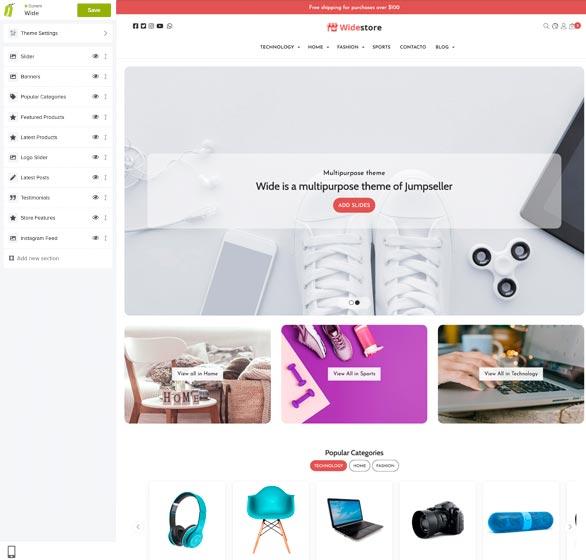 Theme Options
Start your journey with us!
Free trial for 14 days. No credit card required.