If you're running an online store, selling internationally can be a great way to broaden your market and even secure more sales. However, with language barriers, currency conversions, and fulfillment regulations, selling internationally isn't always as simple as it seems. Let's take a look at how to sell internationally right the first time, with our collection of 9 tips for small business owners.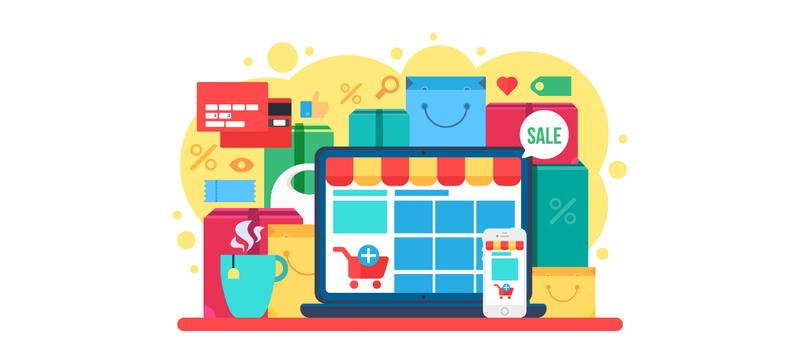 ---
Choose the Right Markets
If you're not certain where to expand your online business, consider which countries make the most sense for the next step. For example, do you already have visitors from other countries on your website in Google Analytics? Or, are there products that you offer that are succeeding in other countries? Your research should combine which countries are best for selling, and which countries will receive and purchase your products.
"Going global offers companies new horizons for growth, but it also requires thoughtful analysis and market research that supports the decision to do business in another country." - Greg Sandler, ThinkGlobal
Additionally, be sure to figure out the following: Who is your competition in the market? Are there seasonal purchasing patterns? Will you have to adjust your pricing? Addressing these questions will help you narrow down your research, and assist you with finding the countries that are best for international sales.
---
Choose the Right Channels
After you've chosen your marketplaces, it's time to audit your audiences and potential customers. Where do they like to shop? Facebook, Instagram, or other platforms? It might seem like your on-shore marketing strategy can be replicated internationally, but international markets have many different aspects to them that you might not understand. In China, for example, search engine Baidu powers the web, and, in Russia, Yandex is the preferred search engine.
"Instead of flying blind, conduct research on your products to make sure that countries are worth the investment" – David Zheng
With these trends in mind, be sure to see where all of your potential new customers spend their time online. Once you've determined where these customers are, it's time to start marketing your products and optimizing your ads/marketing funnels for conversions.
---
Translate Your Website
By now, you should know which languages and demographics you want to target. If you're selling in a country that uses the same language as your shop, great! However, some of us are not as fortunate. For many shoppers, using a site that is in a foreign language is a certain turn-off. How can a shopper have confidence in the product and shopping experience if they don't understand the language? For every additional market that you want to penetrate, make sure to do your research and provide a streamlined localized experience for your international buyers.
If you can't afford a translator service for your site, see about integrating Google Translate with your site to help facilitate additional languages. Or, use Jumpseller's language configuration tool to set up multiple languages across your site with ease.
---
Translate Your Reviews
Reviews are a crucial component of social proof. If a potential buyer can't read your reviews due to lapses in language, it will be difficult to convince them that others enjoy the products.
Similarly to translating your website, invest in a solution that also translates your reviews. AirBnB is a great example of a company that does just this, with excellent results.
---
Accept Different Payment Options
Too few payment options, or even unfamiliar options, can lead to abandoned carts and loss of sales. To secure more sales, make sure you're offering payment options that your target market is used to paying with.
Additionally, when engaging potential buyers from around the world, it's important that they can purchase in their native currency. If you're not able to supply support for their currency, make sure to at least add in information about the currency conversion, so your customers can see what the transaction will cost. Hidden fees while online shopping are a blocker of not only positive online reviews, but also sales.
---
Understand International Shipping
Fulfillment in your own country can be a headache, so make sure you fully understand the costs of doing business in your foreign markets. If you're dropshipping, for example, you may not need to spend lots of time considering this if you're able to find a certified dealer in the country. However, there are many complications with customs and shipping into foreign countries.
"By choosing a fulfillment partner with a warehouse location close to your target country, you can even ship your orders faster in that country. This, in turn, means you can compete more favorably with local retailers." - Christopher Moore, Floship
For this reason, we recommend starting small with your strategy. If you sell kitchen appliances, for example, try marketing some of your less heavy items first to determine if there is a demand for your company and goods. By starting small and close to home, you're able to learn how to scale your shipping, instead of having to waste money on complicated customs entry and exit payments.
Finally, make sure to calculate shipping times into your estimates. If you make the buyer think they will receive the item in four days, and they receive it in a month, due to shipping delays, you might lose a future buyer and receive poor reviews.
---
Develop a Scalable Return Policy
Sometimes customers realize that what they purchased isn't what they needed, and offering returns provides an optimized shopping experience for any buyer. When writing out your international return policy, make sure that you abide by all local laws, and that you are clear about what you provide back to the consumer – whether refunds or store credit.
If you're more advanced on your shipping journey, try seeing if you can set up a local returns center or even partnering with a logistics service in order to fulfill more returns.
---
Tax Rules & Regulations
Most important is legitimizing your business in your intended area of operation. Will duties and taxes offset the cost of doing business in another location? Make sure to let customers know any added fees and service charges upfront.
Research to see if your country has a free-trade agreement in place with any of the markets you intend to sell in. If your product is covered, you may benefit from reduced tax or tariff payments.
Unfortunately, there is no way around taxes. Keep in mind that all international shipments must have customs forms attached to the package to help customs officials understand the content, value, and intended purpose of the product.
Offer Great Customer Service
The pinnacle of any shopping experience is customer service. If you have a customer help team that acts as stewards of your business, there is a higher likelihood that your sales will convert. No matter if you're international or just national, your customer service team is the backbone of your sales pipeline.
When working internationally, consider investing in customer service representatives who speak the same language as your target demographic. This will help alleviate any friction for potential buyers and bring about more positive buyer sentiments for your target audiences.
By following these nine steps, we're certain that you'll find success in your expanding marketplaces. If you need anything else, we're here for you. Start selling internationally with Jumpseller today!